How do you engage your audience immediately — and keep their attention for your entire presentation? In this video, Lisa Nichols shares 6 tips to help you leave an impression.
About The Video
---
Every time you give a presentation or even just speak with your friends or family, you're competing against dozens of possible distractions for the increasingly short attention span of your audience.
Your listeners might be distracted from social media notifications, from the stress of their commute, from problems at work, or the person sitting next to them.
But if you're able to truly connect with your audience, then you'll be able to spread your positive ideas and communicate effectively with your own unique voice.
Lisa Nichols knows exactly what it means to captivate an audience, as one of the world's top motivational speakers.
Her ability to command a stage has been likened to Dr. Martin Luther King Jr.
By the end of the video, you'll know how to leave a lasting impression on your audience.
---
Discover the 4 unique ideas that will instantly improve your communication – in all your relationships and on stage. Sign up for the FREE Masterclass below: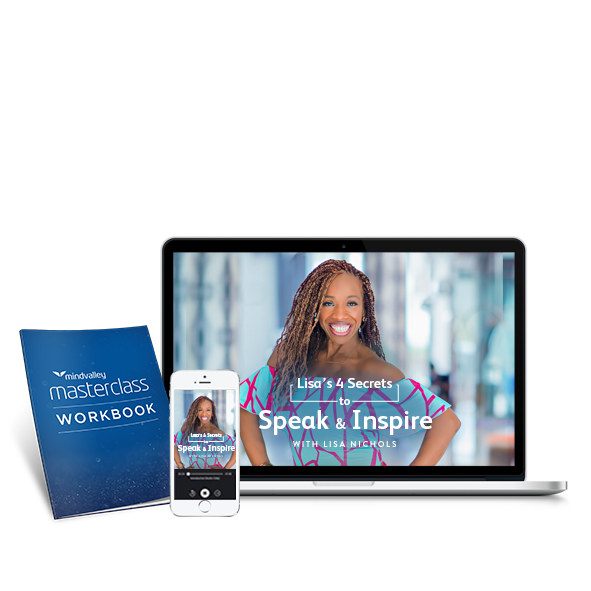 Discover Lisa Nichols' Four Secrets To Uncover The Power Of Your Voice
Receive the ultimate gift of communication with this FREE Masterclass so you can connect and inspire. Choose your preferred session to attend below.
---
How do you keep the attention of your audience?
Share in the comments below.