About The Video
---
In this 4-minute clip, Dr. Srikumar Rao shares how you can bounce back quickly from anything that life throws at you and continue to live a joyful life.
You'll learn:
Why you should be resilient and what it means to reach extreme resilience;
Observe what happens when you knock a Daruma Doll — and start emulating it;
Do a quick exercise to help you envision your resiliency;
Why you're responsible for your own happiness.
You and you alone are responsible for building the road of your fulfilled, joyful, purposeful existence.
— Dr. Srikumar Rao
---
Discover five powerful mind hacks for Yoda-like mental toughness from America's 'Business Buddha.' Sign up for the FREE Masterclass.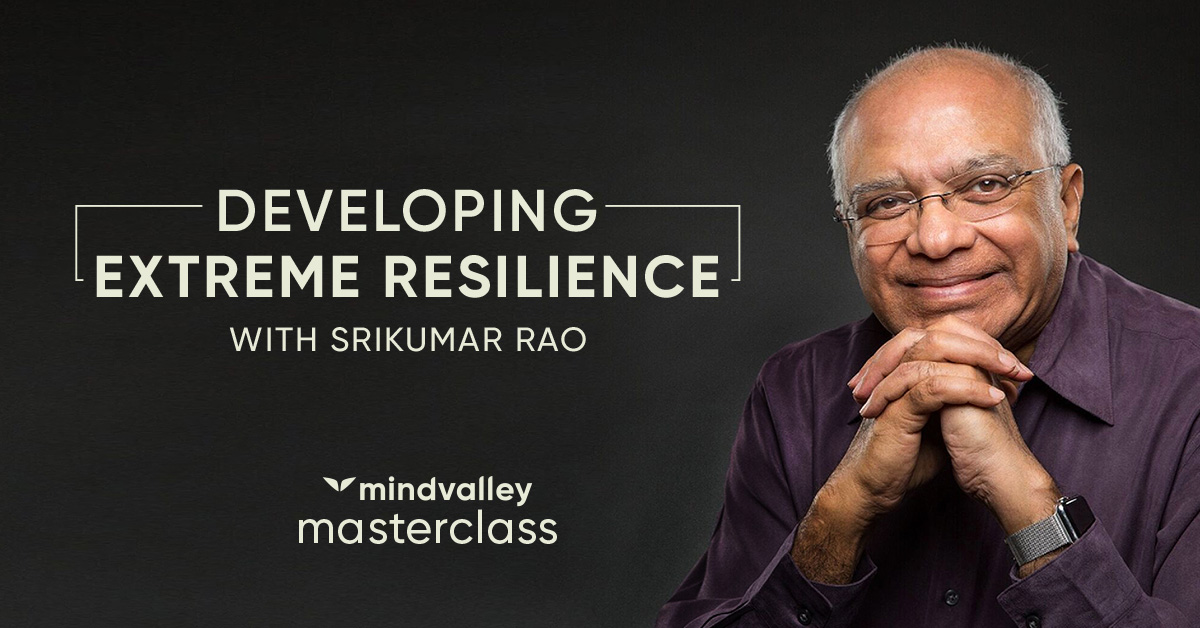 ---
Are you resilient enough to take on what life throws at you? Care to share your experience?
We'd love to hear your thoughts in the comments section below.