Testosterone, otherwise known as The Big T, is key to men's sexual performance… and sexual satisfaction.
In fact, testosterone is arguably the most powerful hormone in a man's life, as it has an effect on almost every area of the male body. From muscle growth and body fat to virility and sexual stamina, healthy testosterone levels are imperative to physical, mental, and sexual health.
However, while many men may not realize it, low testosterone levels are surprisingly common and can result in reduced libido and sexual dissatisfaction — both for men and their partners.
Instead, Mindvalley Academy's intimacy coach and author of Tantra Touch, Psalm Isadora, has simple tips to help boost testosterone levels, so men can enjoy a more satisfying (and longer-lasting) sex life.
You'll learn in this 4-minute video:
(0:21) — How to gain virality and increase testosterone through specific workouts;
(1:55) — How to up your mental game and ensure your partner's pleasure;
(2:41) — How to build up your natural ability to feel pleasure;
(3:17) — How to use sexual tension to increase intimacy and ecstasy.
If you'd like to discover how to boost your testosterone levels, increase your libido, and become a more satisfying lover, then this short video will teach you just that.
---
Do you want to learn more about how to increase your performance and satisfaction? Join this experience of a lifetime as Psalm Isadora helps you heal your intimacy blocks and activate your Tantra Energy for greater love, passion and connection below: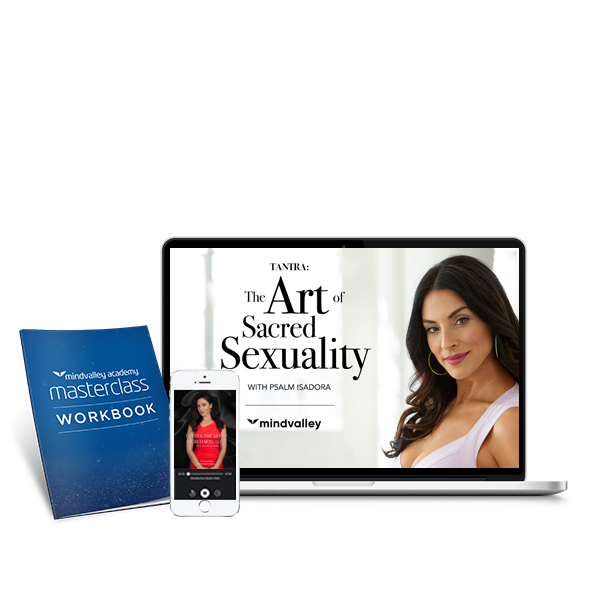 Discover 4 techniques that instantly activate your Tantra Energy for intimacy and attractiveness.
Choose your preferred session to attend below.
[blink_amp_form webinarid="5518143053627392"]