What are the daily rituals that make a champion? Denis Waitley shares it in this video.
About The Video
---
Denis Waitley, author of the No. 1 bestselling audiobook in history has personally worked with Olympic athletes, astronauts, business executives, and top entrepreneurs.
Over the years, he's noticed that positive self-talk and envisioning are one of the most important predictors of success.
"A high walker is always looking at the ledge where he's going, not at the street below," he points out. "Dwell on the desired results, the rewards of success, not the penalties of failure."
He's sharing the secrets on how to act and think like a champion in this video above.
---
Learn how to use positive self-talk to ensure your success in this FREE Masterclass on the New Psychology of Winning with Denis Waitley. Sign up below.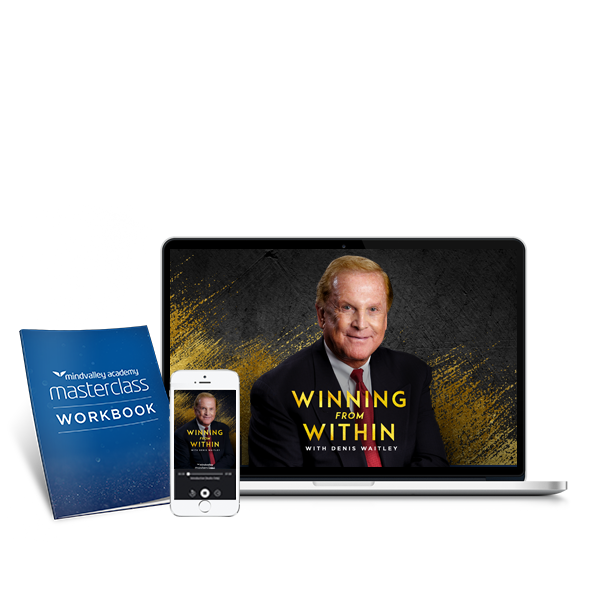 Discover how to maximize your success and fulfillment in life in Denis Waitley's FREE Masterclass on the Psychology of Winning.
This Masterclass is absolutely FREE and plays in your local time. Choose your preferred session below.
[blink_amp_form webinarid="5883964507291648"]
What's your daily success ritual? Share it with us in the comments below!