Is the fear of criticism preventing you from pursuing your dreams? If you want to be successful, you need to face your fears. In this 40-minute talk from Mindvalley's A-Fest in Greece, 2016, I explain how to lead an extraordinary life by being truly at peace with yourself.
About The Video
---
Most of us work hard to accomplish prescribed goals that will validate us in the eyes of society. We are fuelled by the praise and affection of other people at the cost of our own true happiness.
Is it possible to live fearlessly. Even if you might face rejection or failure.
By being at peace with yourself, you can achieve extraordinary goals that truly make you happy.
Regardless of what others think.
Watch the talk to discover:
---
(5:18) — Why unf*ckability is important and how you can live fearlessly too;
(9:00) — My personal journey of radical forgiveness to achieve success;
(20:55) — The 40 Years of Zen forgiveness exercise from Bulletproof CEO Dave Asprey;
(25:25) — The simple exercise to realize you are enough by top therapist Marisa Peer;
(35:58) — An easy way to become present, as taught by intuition expert Sonia Choquette.
---
Do you believe that you need to work hard to be successful?
Like most people, your answer is most probably 'yes'. After all, it's what we've all been brought up to believe.
The problem is that when you believe this, you start to lose yourself to the grind. You start to associate success with pain and struggle.
But What If You Didn't Need To Suffer To Be Successful? Wouldn't That Be Far More Sustainable? If That Sounds Good To You, Then...Join Vishen Lakhiani's FREE Masterclass, Where He Shows You How You Can Attain Success Without Having To Suffer For It.
You'll also learn,
✅
The Myth of success
, where Vishen reveals the ultimate myth of success that keeps us locked in mediocrity and prevents us from achieving our goals,
✅
A simple daily practice
that will allow you to notice more positive opportunities throughout your day. This will allow you to see just how malleable reality is, and how you can bend it in your favor.
✅
Understand the Four Key Stages of Human Consciousness
, and how to identify where you are today, so you can accelerate your personal evolution. Understanding which stage of consciousness you're at will tell you how best to maximize your growth so you can accelerate your transformation!
Get Proven Tools To Instantly Awaken Your Limitless Potential On This Free Masterclass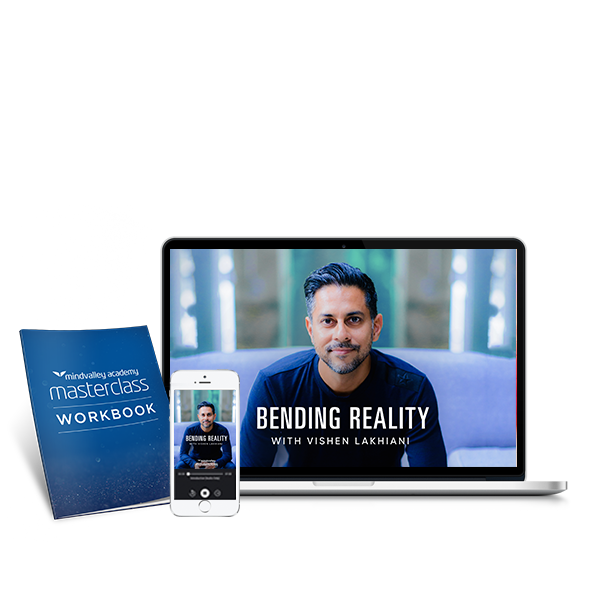 Learn How To Unlock Your Highest Level of Human Consciousness
Choose a date and time below to tune in to the broadcast in your own local time zone.
[blink_amp_form webinarid="5210301832626176"]
---
Which of these strategies are you implementing to be unf*ckwithable? Or do you have any other tips to achieve that state?
Share with the tribe in the comments below!