Why? Check it out to see and plug into your internal happiness.
About The Video
---
This 17-minute Ted Talk by Dr. Srikumar Rao for the Copenhagen Happiness Conference is one that can flip your mindset instantly from "Unhappy" to "Am Happy."
Here are the highlights from his talk:
(01:50) — He begins his exercise with one simple question. Can you answer it?
(03:24) — Unhappiness is a particular mental model. Discover the why and how we have bought into this negative mental model;
(06:40) — Try this exercise with Srikumar Rao on recalling a time you experienced great beauty in your life. This analogy is a step further into understanding your internal happiness;
(11:24) — Learn to invest in the happiness process with this fantastic real-life example of John Wooden, the famous basketball player, and coach;
(15:51) — Do you find it difficult to be passionate? Here's what Dr. Rao has to say on the matter;
If you don't find a way to ignite it within you right where you are, you are not going to find it outside.

— Srikumar Rao
Discover A Breakthrough Method To Dissolve Toxic Thoughts And Engineer Outstanding Levels Of Happiness… In 45 Days Or Less. Learn more about the Personal Mastery Quest here.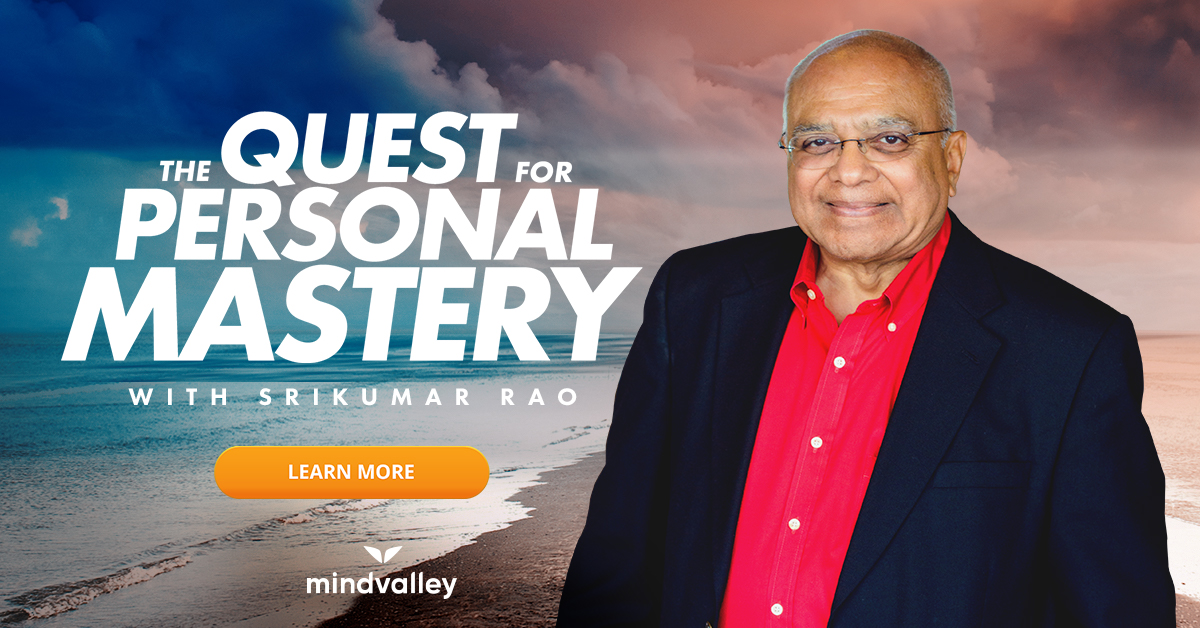 ---
What did you learn about your own mental models from this talk? Do you invest more in the process or the outcome?
And did your ideas on what it takes to be happy change?
Share your thoughts in the comments below!