The holidays are meant to bring people together, so don't let holiday stress seize the magic, peace and harmony of the season from you.
The holiday season. Gifts are exchanged, hearts are warmed, luscious meals are served, charity increases and parties abound.
Sounds like a magical time of the year, doesn't it?
Unfortunately for many of us the reality is that all this extra activity — or the lack of it — creates stress.
If you experience even the slightest bit of this too, read on, and nip that holiday stress in the bud!

How Holiday Stress Manifests In Our Lives
Like many people, perhaps you find yourself in pure survival mode during the holidays.
According to a HealthLine survey over 60% of respondents say they experience some holiday stress. And nearly 20% even consider the holidays to be very stressful.
So, how can you be a part of the 10% who don't feel the heat of holiday stress?
Holiday stress can come in many forms
The causes of stress during the holiday season can be varied and complex.
Being with family

Not being with family

Having too little to eat

Having too much to eat

Shopping until you drop

Little time or money for shopping

Going to lots of parties

Not having parties to go to

And the list goes on!
Whatever your cause of stress during the holidays, it doesn't have to get you down. You can bring the magic back into the holiday season.
Yoga techniques that reduce holiday stress response and reframe your mental focus can help you feel the peace, harmony and joy of the holidays.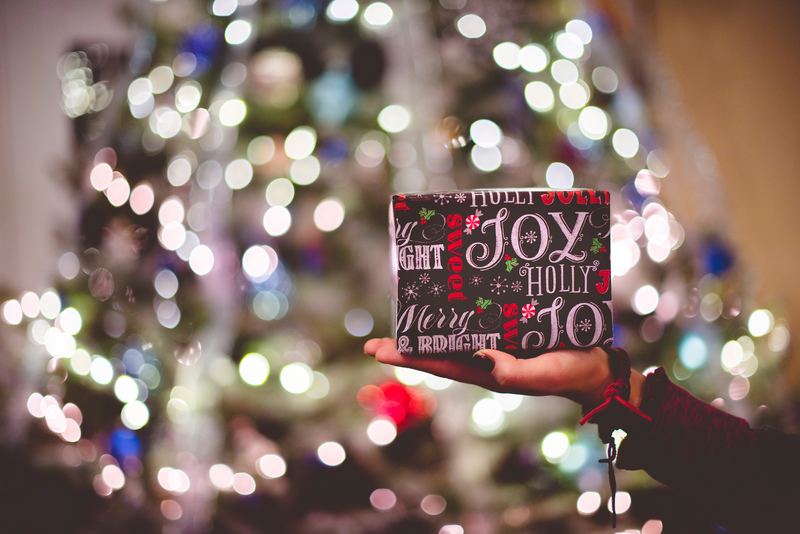 5 Simple Yoga Practices To Combat Holiday Stress
Breathe!

When stress hits you, the fastest way to turn it around is to change your breathing. When your shoulders rise towards your ears, and your jaws grind, you know it's time to breathe.




Slow down your breath, lengthen it, relax your shoulders and breathe from your belly. If that's challenging for you to do at first, then try taking some sighing or blowing breaths (like you are blowing out candles).

Move your body.

You might feel like you are moving your body plenty – running around stores, trying to find your car in the parking lot, rushing to a party, cooking big meals and doing dishes, lots of dishes.




Sitting down and collapsing may sound better to you. What you need is a short balanced yoga practice.




Backbends, twists and side bends can feel reviving and counter the effects of the day. Forward bends and gentle inversions (if they are okay for you to do) are very calming and relaxing. On

Zenward

you can find online yoga classes to fit your time needs.

Focus your mind.

When you lead a busy life and the holidays hit, it can feel like you are constantly in a whirlwind of activity. You can feel tired and stressed just thinking about all that you have to do.




Press the pause button from time to time. Close your eyes. Feel your body. Notice your breath. Listen to the sounds around you. Feel the sensations of your clothes and the ground beneath you and the chair you are sitting in. Open your eyes and see without any judgment everything that surrounds you. Take a deep breath and carry on.

Practice gratitude.

Contentment is a highly sought state of being in yoga.

Practicing gratitude

is a great way to bring you contentment and happiness as well as reduce stress. Not having parties to go to or feeling socially isolated can be just as stressful than too many social engagements.



So, whether or not it's the "too much" or the "too little" that's getting to you, practice gratitude. It will help to center you and improve your mood. With a more content mood, you will find it easier to deal with your situation in a proactive and healthy way.

Have perspective.

Have perspective for other people's feeling and situations. The lady who is yelling may have a sick child at home. The grumpy guy may have just lost his job.




Keep in mind  that this season will pass quickly and it will be the new year soon. Traffic will get better, the ringing bells on the street corner will soon be gone, and life will return to normal.




Remember what the season is really all about for you, your family and your cultural traditions. Focus on the deeper aspects of the holidays, which can be full of hope, connection and renewal.
Practice all of these tips daily for best results. However, if you miss a day or don't practice all of them it's ok. It is very important that you don't allow yourself to feel guilty about it! Feeling guilty is more stress, not less! Just get back on track as soon as possible.
Having support practicing your yoga and mindfulness will help you to more easily keep on track.
Last but not least have patience with all of the people who haven't learned these 5 yoga hacks to nip holiday stress in the bud like you have now. In fact you can forward this post to the folks you know need it!
---
Do you know someone who could use these holiday stress yoga hacks? Feel free to share.
And if you have and other hacks, please share in the comments below!