The Great Place To Work Institute is an organization dedicated to building a better society by helping companies transform their workplaces.
In 2013, after a thorough survey of our 100+ employees and an intense training session with our management team,  Mindvalley became a Great Place To Work certified company.
Better For Business
---
Extensive research shows that companies with healthy work cultures outperform at the stock market. Building a healthy work environment is not only important to the employees. It's important for the results.
According to Inc Magazine, great places to work…
… Have higher customer satisfaction rates, higher rates of revenue growth, and higher income growth rates.
Basically, caring about a company's work environment is better for business. When a company trusts its leaders, employees innovate more and work more to accomplish the shared vision.
So why don't more companies do it?
Building a healthy, conscious company culture takes time and energy. We decided to take on the challenge anyway and become certified as a Great Place To Work certified company.
Better For People
---
How To Put Yourself in an Accelerated Cycle of Growth
By Vishen Lakhiani
By the end of this Masterclass, you will walk away with the tools and techniques you need to automate your personal growth and unlock your extraordinary potential.
Reserve My Spot
---
Improvements to work culture start with respect for the people you work with and the people you serve.
We engage our employees and tribe on a daily basis. This helps us promote a sense of connectedness, the knowledge that we're all working toward the same vision.
For instance, we use culture days to celebrate the diversity of our team. Because of this, our entire team knows that unity is important to us.
Since we spend 1/3 of our lives at work, our careers have a massive effect on our quality of life. Most people around the world are disengaged from their job. They don't believe their job serves a higher purpose, and they don't enjoy it.
Better For The World
---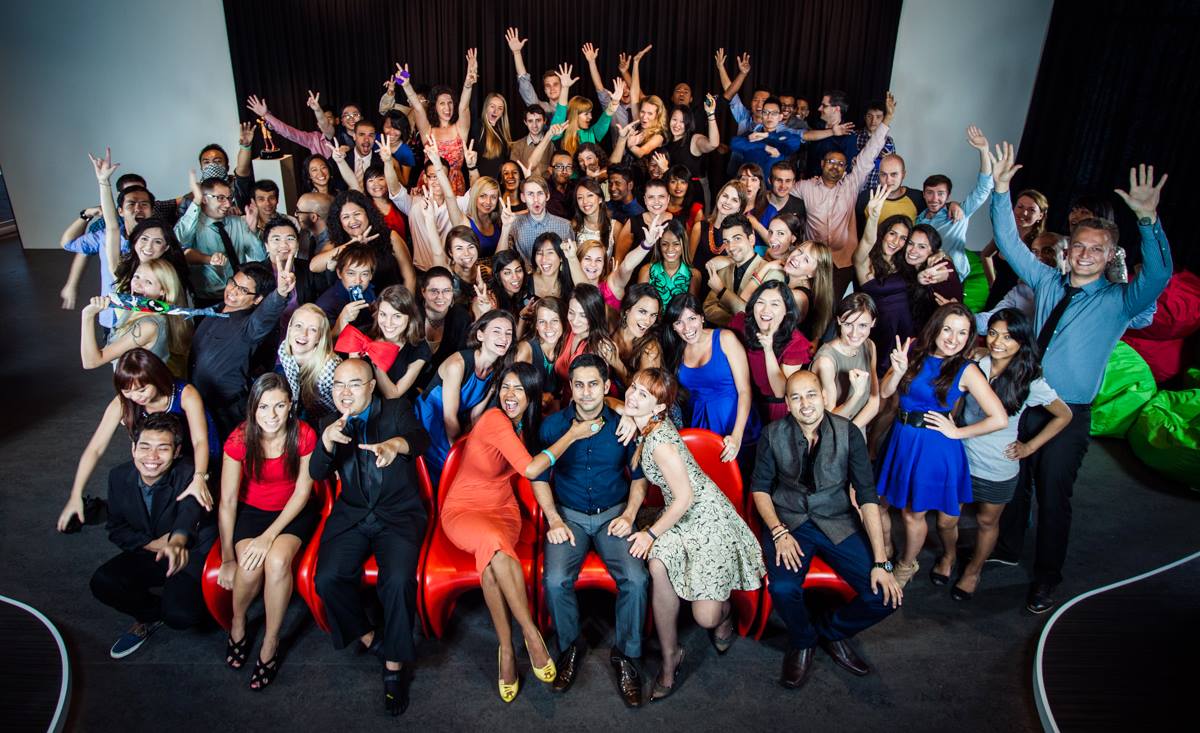 ---
Ultimately, a company is inspiring because they're contributing to something to the larger world. And to do this, it's important that each of our team members understands how they contribute to the larger picture.
At Mindvalley, we try to stay consistent with our mission. We want to elevate humanity by reimagining education. That means we need to create innovative, engaging systems that help millions around the world experience personal transformation.
About The Great Place To Work Certification
---
Based on 25 years of research and surveys of millions of employees, the Great Place To Work Institute has created a model for building performance based on trust and positive communication.
It encourages businesses across the globe to shift how the world works by promoting a healthy, supportive and productive work environment:
Our clients are those companies and organizations that wish to maintain Best Company environments, those that are ready to dramatically improve the culture within their workplaces, and those in between the two. We know that organizations that build trust and create a rewarding cycle of personal contribution and appreciation create workplace cultures that deliver outstanding business performance. —Great Place To Work Institute
Other companies on the list include Google, Zappos, Cisco, Adobe Systems, Teach For America, Marriot – even The Cheesecake Factory (we're sure only happy people make great cheesecake)!
What do you think of the companies on the Great Place To Work list?
Share your thoughts below.