As one of the world's top speaking coaches and the most-requested teacher from the hit movie The Secret, Lisa Nichols knows how to help you find your voice and inspire others.
How Many People Would You Inspire If You Shared Your Story?
---
At Mindvalley, we believe that if your voice was heard, by one or by thousands, that you could leave an incredible legacy.
That's why we're excited to introduce you to a very special member of the Mindvalley family here — a woman who's personally impacted me, and possibly impacted you too with one of her transformative speeches at A-Fest or on our YouTube Channel: Lisa Nichols.
Lisa Nichols has spoken at every single A-Fest we've ever had. She also happens to be one of the most amazing women I've ever met — and she's got a story that will move and inspire you.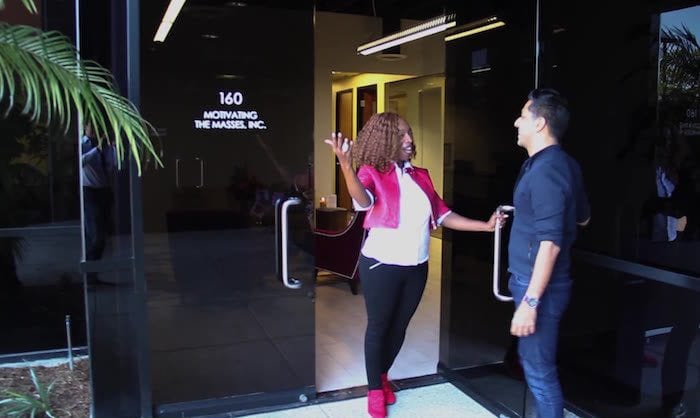 Lisa Nichols' Backstory
---
Lisa grew up in Compton between two warring gangs. Then, twenty years ago, Lisa experienced her most difficult moment yet. She was raising her child single-handedly with only $12 in her bank account. One day, she was at the store and realized that she could no longer afford to buy her baby son diapers.
She promised to her son, right then and there, that she would not settle for this life of scarcity.
And she kept that promise to her son.
She became the most requested speaker from the hit movie The Secret after sharing her message and story. Now, she's one of two African-American females to take her company, Motivating the Masses, public — the same company she's used to transform nearly 30 million people (check out to see Lisa welcome Mindvalley to her office and discuss her new public speaking Quest).
Her nonprofit, Motivating the Teen Spirit, has touched lives of over 200,000 teens and saved the lives of 3,800 teenagers. But we wouldn't know any of this if she hadn't first been willing to share her story.
And the way she tells her story? It'll leave you in tears… But more importantly, every time she shares her story it transfixes and transforms the audience. She's been compared to Martin Luther King Jr., John F. Kennedy, Nelson Mandela and more because of her ability to command a stage.
People leave the room after she's talked, not only feeling motivated but knowing exactly how to use the power of their voice.
And telling your story in a purposeful, authentic way will always increase your impact — because your voice is your interface with the rest of humanity.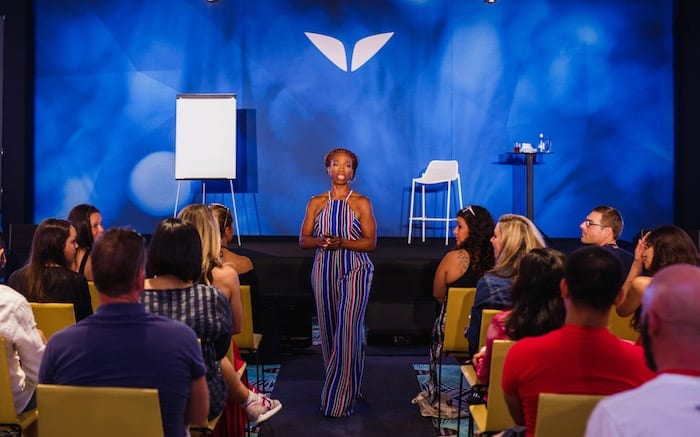 Finding Your Voice
---
Unfortunately, most people never learn how to really use their voice… So we created this powerful public speaking Quest.
We created this with Lisa to help all of our community, to help YOU, learn how to use the power of your voice.
As one of the top speaking coaches in the world, she knows the secrets behind inspiring others and rallying people around your life's mission.
Whether that's to own the stage, reclaim your voice, inspire your kids, motivate your team, gain a following, or transform the lives of anyone you come across through your sheer courage.
---
Discover the 4 unique ideas that will instantly improve your communication – in all your relationships and on stage. Sign up for the FREE Masterclass below: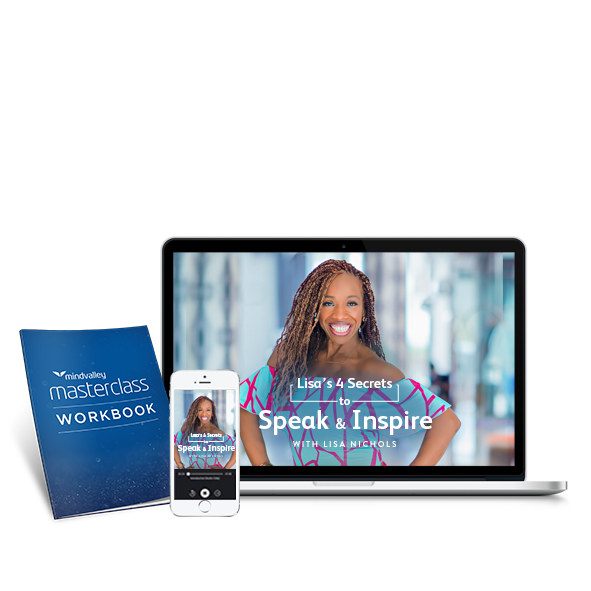 Discover Lisa Nichols' Four Secrets To Uncover The Power Of Your Voice
Receive the ultimate gift of communication with this FREE Masterclass so you can connect and inspire. Choose your preferred session to attend below.