The "Iceman" Wim Hof is known for doing all sorts of stunts that most people would never consider or even deem impossible.
He climbed the Mount Everest in shorts, and holds over 20 world records for incredible feats. Now, he shares his secrets in this video from Mindvalley A-Fest Montego Bay 2017.
About The Video
---
There are lots of amazing men and women in the world, but Wim Hof, the Dutch "Iceman," is one of the most puzzling human beings out there.
He's found a way to consistently do the "impossible," like climbing Mount Everest in shorts and keeping his core body temperature from dropping in an ice bath. Scientists are literally rewriting textbooks and studying him at 6 universities because of his ability to tap into the deep reserves of the mind and body.
And now, in this Mindvalley A-Fest Montego Bay 2017 Talk, Wim shares exactly why he does what he does, and how fighting fear can help you overcome any challenge life throws at you — even the seemingly unsolvable challenges.
Watch the video to discover:
(6:39) — What will help you beat any challenge and over-come fear-based thinking (plus a crazy video of Wim achieving a world record);
(14:07) — The two most important components you need to solve unsolvable problems that you won't find in the books
(28:45) — What a group of 18 people learned from climbing a mountain in subzero temperatures that changes the scope of how we deal with disease.
(44:00) — A breathing exercise that will help you become the alchemist of your own physiology.
If you want to learn more about how to access your superhuman abilities, check out this free training with Wim Hof on how to reconnect with the deepest part of yourself and harness the power from within.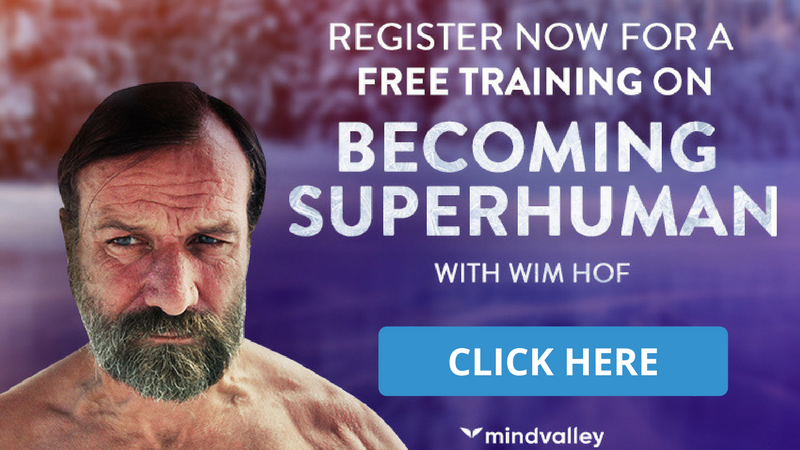 ---
Have you been able to do the "impossible" before?
Share in the comments below.