In this talk from Mindvalley Reunion 2018, Eric Edmeades shares the common cause of most of our illnesses — and how we can regain our health by changing our diet and the food industry.
About The Video
---
Humans are the only species with medicine… so why are we the sickest species on the Earth?
WildFit Founder and nutrition expert, Eric Edmeades shares the most common cause of human suffering today: society has changed a lot faster than our bodies have. More specifically, the food production and consumption by our society is so far away from what it originally was that we've lost touch with what we're supposed to be eating.
So what's the answer? How do we get back to a healthy diet when the food industry doesn't want to help us and our doctors aren't equipped to?
Eric shares in this talk how to make real, permanent changes in the most important areas of our lives. He also shares:
Why our physiology hasn't caught up to our modern lifestyle;
The surprising and outrageous reason doctors aren't able to help us;
The amazing study that shows what elephants can teach us about our diet;
Why lasting transformation is not about restrictive rules but changing our own psychology.
If you want healthy to be your normal state, then these tips are the beginning of better choices and a better life.
---
Discover 5 WildFit Hacks That Have Helped Thousands Of Students Reclaim Control Of Their Health And Weight With Eric Edmeades. Sign up for his FREE Masterclass below: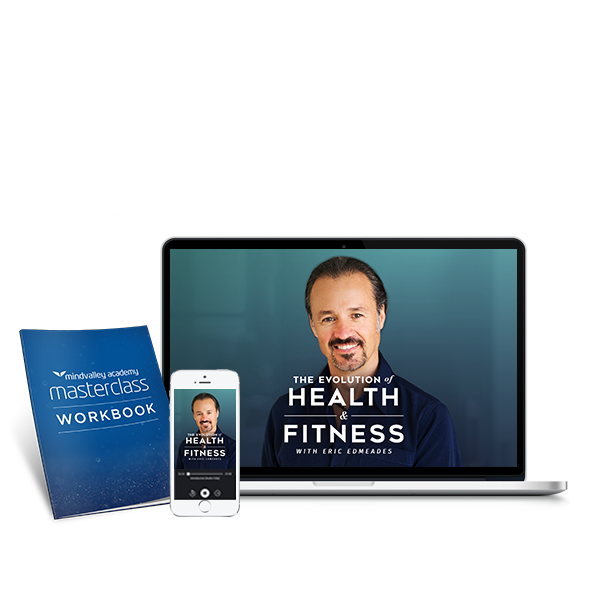 Eric Edmeades Teachs The New Paradigm Of Easy and Effective Body Transformation In This FREE Masterclass.
Choose a date and time below to tune in to the broadcast in your own local time zone.
[blink_amp_form webinarid="5726577527881728"]
---
Do you relate to this story from Eric? Share your thoughts with us in the comments below.