Listen to Christie Marie Sheldon in this video as she explains how these energy patterns are formed and how you can clear them for good.
About The Video
---
When we want to change something in our lives, we often try to solve things from a rational perspective. But often, despite all our efforts, the same pattern keeps on manifesting in our life over and over and over again.
It's frustrating.
And the reason why it's happening is that these patterns form before the age of 7. They are deeply engraved in our subconscious.
But there's a way we can break free of them — effortlessly.
Christie Marie Sheldon is an intuitive healer, energy coach, and Mindvalley's #1 in-demand author. She has a unique gift that she uses to help people eliminate these energy blocks.
And once these abundance blocks disappear, radically shifts start to happen in every area of their life. She explains how exactly in this video above.
---
Join Mindvalley's Beloved Intuitive Life Coach, Christie Marie Sheldon, On A Series Of Monthly LIVE Online Group Sessions As She Works Live With YourEnergy Field, Wipes Out Your Abundance Blocks – And Aligns You With The Infinite Prosperity & Success The Universe Wants You To Have.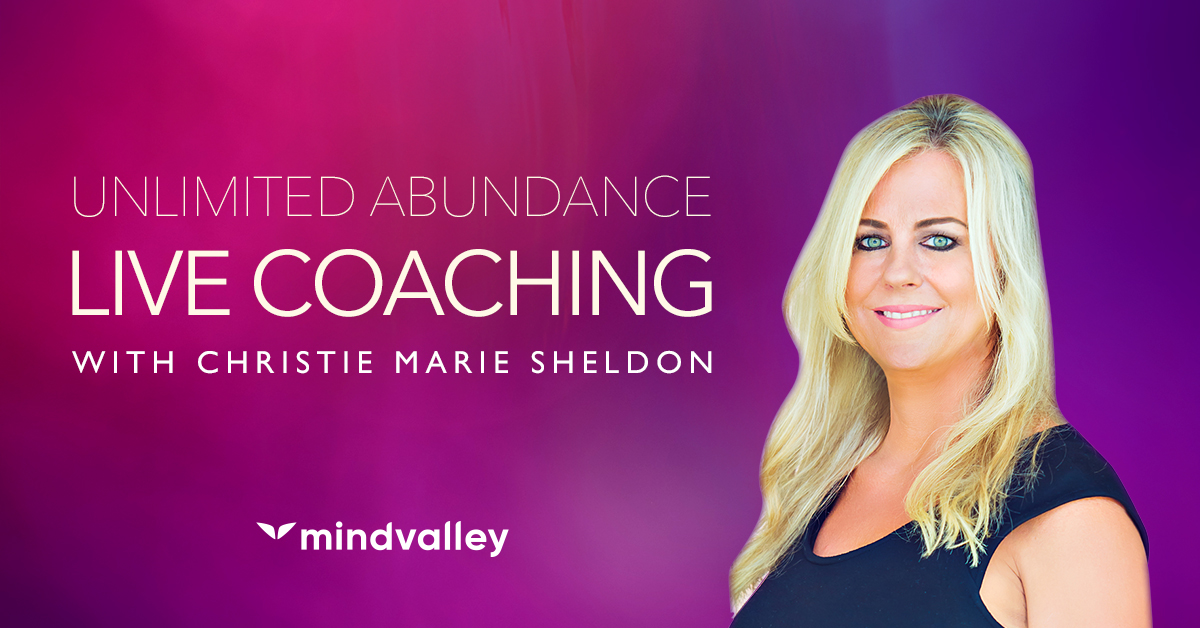 ---
What's the pattern you're trying to break free from in your life? Tell us in the comments below.