About The Video
---
How does someone work all day and still maintain their energy?
In this 5-minute video with renowned energy healer, Deborah King, shares the one question people continuously ask her: Where does she get all her energy from?
We often unknowingly suffer from blocks in our energy fields, which leaves us feeling lethargic, disconnected, and drained. Wouldn't you like to know how you can get more energized everyday and never get tired?
There is a surprising hack to increase your energy and focus your mind. Watch the video and learn how this process helps to open and clear your channels to the unified field of all energy (The Divine Power), and why the thymus gland is the key focus of the exercise to awaken your energy field.
The thymus is the seat of your spiritual development and your immune function. Here's a great reminder of the power of your thymus gland:
If your thymus gets overwhelmed or fatigued by a lot of
heavy emotion, it can interfere with your health.

— Deborah King
---
Have you tried Deborah's exercise from the video? Share your energy awakening experience with us in the comments section below.
---
Do you want to learn more about spiritual empowerment? Heal emotional wounds and past traumas that are holding you back and take the next step in your spiritual journey with this FREE Masterclass below: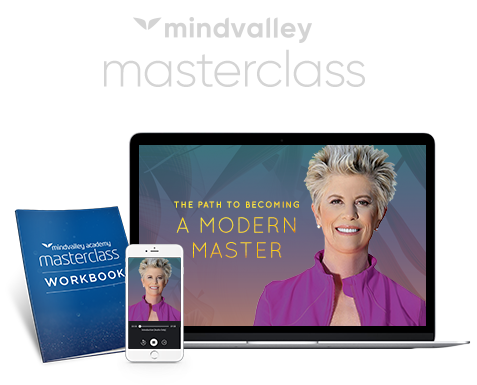 Attend Our New Masterclass With Deborah King To Heal Emotional Wounds And Take The Next Step In Your Spiritual Evolution.
[blink_amp_form webinarid="5428333311688704"]