Building a world-class customer support team is not an easy task.
Before you start hiring, training, and planning your strategy, you must first have a clear understanding of the values of your customers. At Mindvalley, the customer experience is a top priority since our programs aim to bring about a positive transformation into people's lives.
This can make things very personal.
That's why we've accepted this challenge of digging deep into what our customers value. We do this in order to craft their experience in such a way that they feel completely supported throughout their journey of self-improvement and enlightenment.
This challenge becomes a herculean task when your customers come from virtually all over the world.
What we discovered was that our customers have very different notions of what 'great service' means, and that is partly due to the fact that they come from over 100 different countries; from the U.S. to Russia, Botswana to the Philippines, and Iceland to Colombia.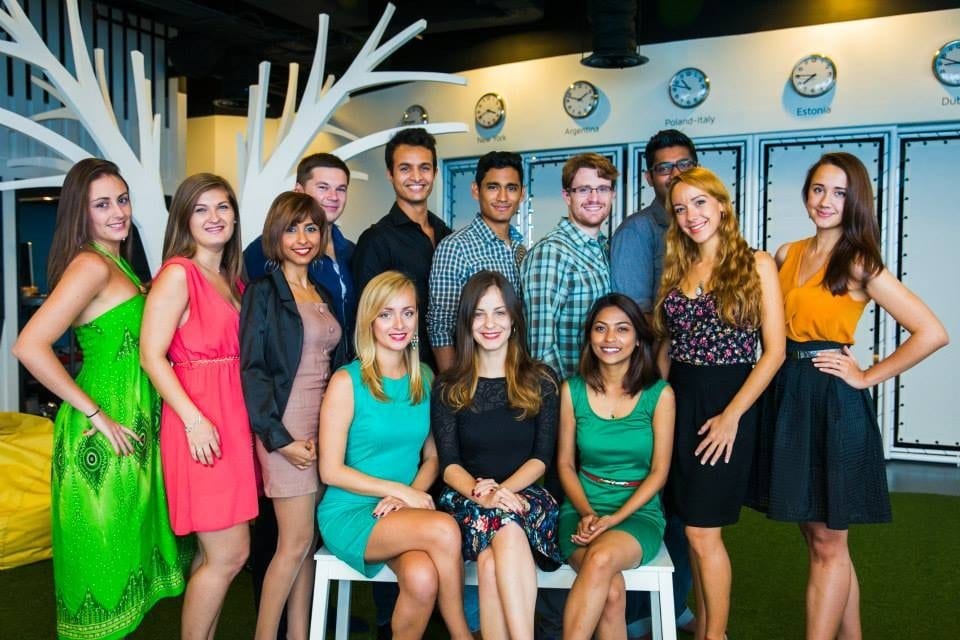 This extensive diversity presents us with yet another challenge: How do we provide amazing customer service to such a diverse audience?
The answer was presented to us also in the form of diversity.
13 different countries are now represented in our Customer Support Team here in Kuala Lumpur.
That means 13 languages, cultures, and values represented in this team, brought together to provide memorable experiences to our customers. We also have amazing agents working from Costa Rica, to offer swift support over the phone to customers with more urgent needs.
As a result of this concerted effort to provide our customers with top-notch service, we have seen an increase in the number of responses from people who have been eager to let us know just how important Mindvalley's personalized approach to the customer experience is to them.
Some of our customers, like Daniel – who received support by our Greek agent Zetta – found the support to be sincere and graceful:
"By far the best customer service experience I've had to date. Not only did Zetta solve the issue, she taught me something about being a better human being, just in the way she handled it. With sincerity and intuitive grace. It was humbling to say the least. And very much appreciated. Daniel"
Others, like Julie, found their experience with Brett – our resident Canadian in the support team – faith-restoring.
"Hi my name is Julie and I am definitely wowed by the support person, Brett, that I have dealt with. Amazing customer service that far exceeds anything I have ever seen in my entire 43 years on this planet. I not only was supported but have a new hope in my life and for humanity in general. I am hoping to get ahead so that I may give back what was given. Way to go Mindvalley! And deepest thanks to an amazing support person, Brett. Many blessings to you…"
Daniel and Julie are just two of the thousands of customers that we interact with every month, and we are constantly innovating in order to surprise, move, and wow in every single interaction. We want to make every customer feel as special as Daniel and Julie, so this month we would love to hear from you.
Let us know what you love about Mindvalley, how we can improve your experience, or even just what changes you have planned for your New Year.
And remember, the next time you write to us, you can be sure our rockstar team will wow your day! You can write to us in Greek, English, Tamil, Sinhala, Spanish, French, Russian, Romanian, Arabic, Estonian, Mandarin, Portuguese and Malay, through our support e-mail: support@mindvalley.com
If you are a customer from Mindvalley Italy (support@mindvalleyitaly.com) or Mindvalley Russia (support@mindvalleyrussia.com), don't hesitate to contact them directly for personalized attention.
At the end of the day, the reason why we dedicate so much thought and energy into this process is to make sure our customers go on the best possible journey with Mindvalley, and to be able to, ultimately, achieve our goal of pushing humanity forward, one life-changing experience at a time.
Written by: Diana and Brett,
Customer Support Agents at Mindvalley
About Diana
Diana is the person in charge of Training and Development in our Customer Support team. Before her experience in Mindvalley she was part of the founding team of the Paraguayan chapter of AIESEC, a global non-profit organization. She has a degree in Law, but found her true passion in managing, coaching and leading people to achieve their goals.
About Brett
Brett is one of the newest members of the Customer Support team. With a decade of customer support experience on four continents, he's excited to be part of such a phenomenal team here at Mindvalley.
If you've learned a thing or two about diversity customer support team, please share this with friends! Or better yet, share with us what you've learned in the comment section below!