Watch this video where Vishen introduces one of our highest rated authors at Mindvalley: Jeffrey Allen, the energy healer and teacher who's changing lives with his energy techniques.
About The Video
---
Most of the time, we only focus on our physical reality. We tend to forget that we have an energy body too and a whole other depth of potential that we forget to tap into.
In this video, Vishen shares more about how our bodies and souls connect and he explains a simple energy technique that has made him a better speaker. You can apply it the next time you go on stage to connect better with your audience.
---
Discover Four Easy Energy Techniques To Tap Into Your Spiritual Body In This Free Masterclass With Energy Healing Expert, Jeffrey Allen . Sign up for the masterclass below: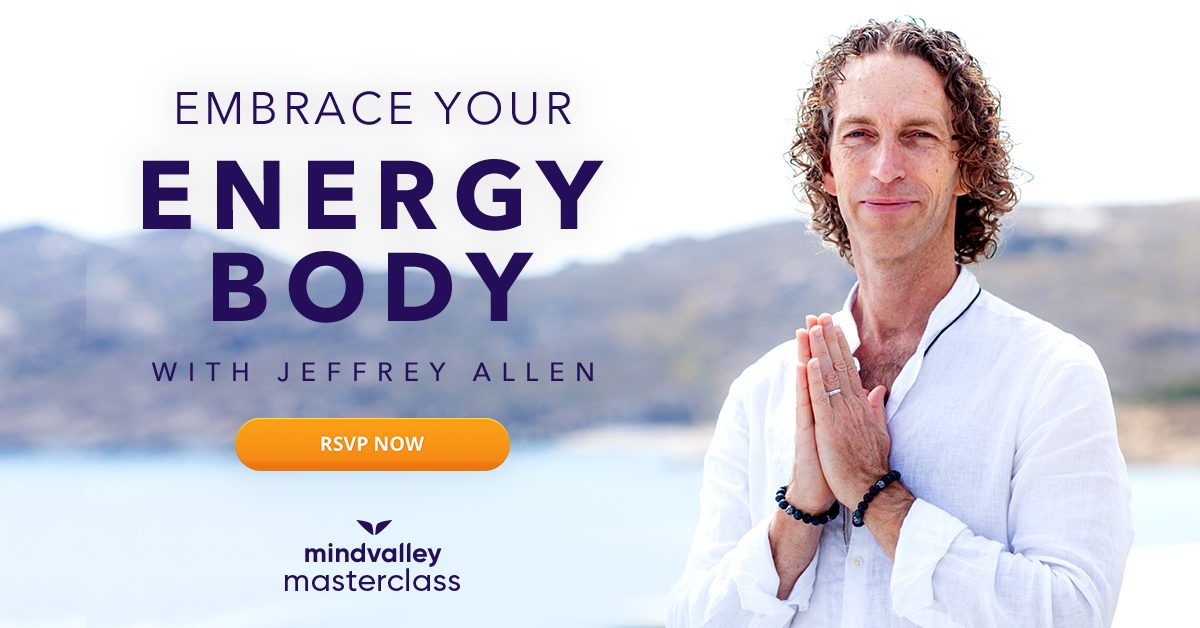 How would you apply this visualization technique in other areas of your life? Share it with us in a comment below.