5 Essential Daily Visualization Tips (Infographic)
Daily Visualization Tips from Jeffrey Allen
---
There are visualization strategies you can do for just about anything you want to achieve in your life.
Visualization is so effective in creating a life change that it's used by psychologists, life coaches and even monks.
We spoke to Jeffrey Allen, also known as "The Healers' Healer,"  to get his go-to recommendations for the most common everyday problems. Below is a beautiful infographic with five simple daily visualization tips to enhance everything you do.
---
Have You Been Paying Enough Attention To Your Spirit?
See, many of us are mind-driven. We make most of our decisions based on logic and critical thinking.

But logic and critical thinking aren't always the best option. When we apply them, we start to believe there isn't enough to go around, and we become fiercely competitive.

This leads to a path of anxiety, depression, and self-destruction.

But when you switch to a spirit-driven lifestyle, you start to see the truth - that the Universe is kind and full of abundance. You understand that there's more than enough to go around.

Your life fills up with joy and light. You realize that there are incredible opportunities all around you.

Choosing to follow a spirit-driven lifestyle can truly enhance your life.
If You're Ready To Pay More Attention To Your Spirit, Then Sign Up For Renowned Energy Healer,Jeffrey Allen's Free Masterclass

Where he will teach you:

✅ A simple "intuition exercise" that can help you develop a stronger connection to your source, and allow you to come up with an answer for any question,

✅ A 7-minute energy technique that can help clear your #1 Energy Block. You'll feel the effects right away, and notice amazing synchronicities in your life immediately!

✅ How to live not just in the physical world, but also in the spiritual world. Living in duality will allow you to transform any aspect of your life, whether it's business, love, career, health, etc.!
Learn Powerful Yet Simple Energy Techniques To Tap Into Your Soul, To Create A Formidable Inner Power And Discover How Much More Powerful You Can Be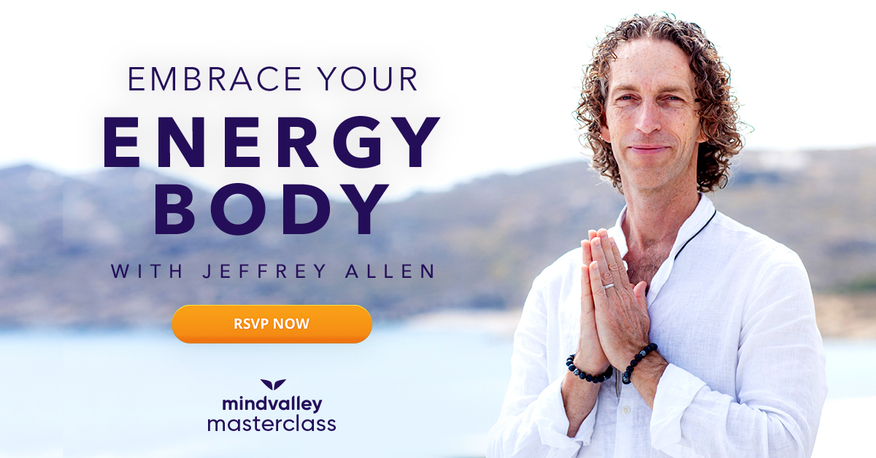 Have you tried these techniques before? Share your experience below!