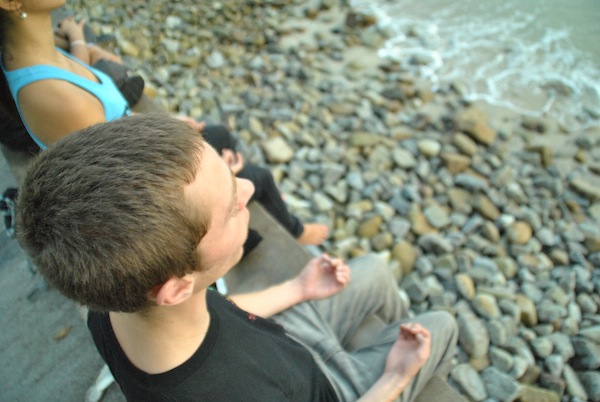 At Mindvalley, we have a policy that encourages employees to spend 5 of their work hours every week investing in personal growth – be it yoga, journaling, or reading one of the books from our library of training, marketing, and self-help resources.
Inspired by the spiritual lessons, bonding exercises, and mind-opening presentations at our recent company team retreat, project manager Tharyn Taylor decided to continue the enthusiasm by starting a daily group meditation at the office after work.
Two weeks into the sessions and they're looking to be a regular act at the headquarters. So we grabbed a few minutes with the aspiring guru to tell us about Mindvalley's Daily Group Meditation.
Q. So when did you start meditating?
A. I started meditating when I was 18. I was in college and I read some books that are sort of spiritual in nature, on how meditation can help you focus and explore the inner realm within yourself. I found it really intriguing so I took some meditation lessons and started to practice it.
Q. Some people meditate for different reasons. What would be your main purpose?
A. The thing with meditation is, to see awesome results, you have to do it daily and be consistent. The chance to achieve enlightenment has always been what resonated with me. My purpose has never been just about focus or calmness or improving productivity; my primary drive is to reach full self realization.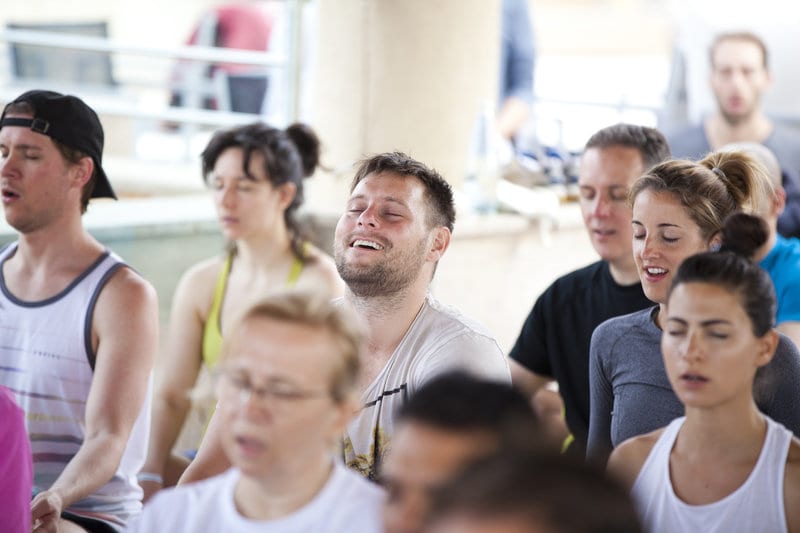 Q. Some of us at Mindvalley are beginners or complete newbies to the practice. What happens during your Daily Group Meditation?
A. An entire session would last between 30-45 minutes long. I usually start with the basics – the one I still practice till today, which is to guide everyone to watch their breathing and allowing that to increase focus by finding the breath in the nostril, through the nasal passage, in the throat, upper chest, lower chest or belly.
A lot of times it can be difficult for beginners to focus in the quiet, so I try to balance between guiding the meditation and not talking at all. There may be a 10-15 minute portion where I leave them in silence. Then perhaps I gather everyone's attention back with a visualization exercise.
The visualization could be about anything: going under the ocean and feeling the vast peace, healing inside the body or imagining the joy within the heart and feeling the openness and gratitude.
We usually end by sharing our experiences and voicing our thoughts or questions about the session, which I think is important for everyone.
Q. What's great about daily group meditation with your coworkers? Why should other companies consider the activity as well?
A. Firstly, group meditation in general is powerful because when everyone shares the same space and the same intention of going within and calming their energies, we are actually helping each other go deeper into ourselves. If you're sensitive to it, you can actually feel the peace of the room.
As for meditating with people you work with – some of them have even commented that it's their favorite part of the day and a great way to end work. We have people who've never meditated before appreciating the sessions because they realize how busy their minds are and how it can be hard to focus at work. So I'm glad that I'm able to facilitate something that could help my team 🙂
What kind of group activities do you have at your workplace, and what are your thoughts on daily group meditations at work? Share your thoughts with us – we'd like to know what it's like where you go five days a week 🙂