10 Ways We Support Women At Mindvalley To Take The Lead— And How You Can Too
In most organizations, female leaders still find themselves being the only woman in the boardroom. They often get coached by men while they seek answers to these questions.
How does a woman lead? Do I have better chances to succeed if I try to embody a man? Can I embrace my femininity as a manager and still be taken seriously? What does it take for a woman to be accepted and respected as a leader?
Marta Kondryn, current Head of People at Mindvalley was faced with the same dilemma as she began her quest to understand what it takes to cultivate woman leaders. She joined Mindvalley in 2014 to support female professionals so they can build their leadership character and proceed in their careers.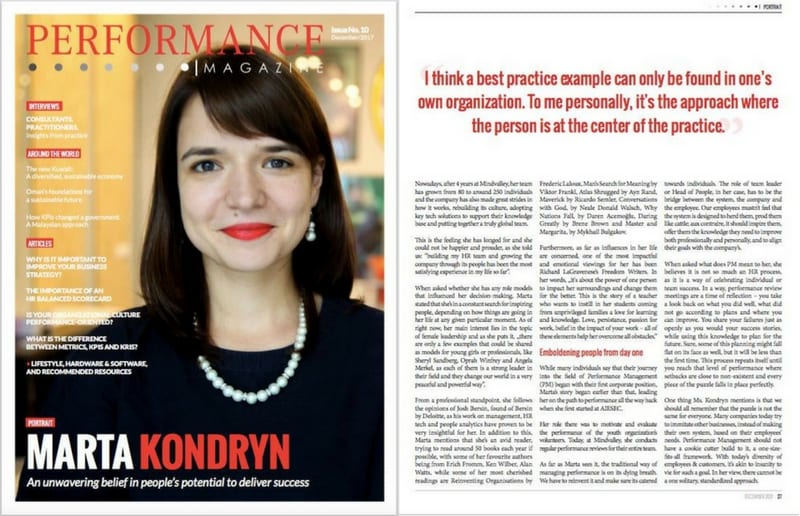 Her vision was to make Mindvalley a torchbearer by creating a more gender balanced, heart-centred organization. And by sharing these initiatives, she is hoping to inspire other companies to do the same.
Here are 10 initiatives by Mindvalley that contributed to being an award-winning workplace standing up for women explained by Marta Kondryn.
1. Making salary differences public knowledge
2. Acknowledging different leadership styles
3. Learning About Gender Bias
4. Standing up against misogyny
5. Promoting Women Taking The Lead In Tech
6. Encouraging Women On Stage
7. A Discussion Group For Women Leaders
8. Appreciating Women At Work
9. The Evolutionary Woman Program
10. Supporting Working Moms
10 Initiatives To Create A Workplace That Cultivates Woman Leaders
---
1. Making salary differences public knowledge
As a company who lives and breathes personal growth, we know that the first step to change is always awareness.
We constantly monitor the differences between salaries of women and men in the company and we openly share it with the entire team.
At this point, there is a 0.3% difference between male and female salaries in favor of women which shows no gap between the remuneration of genders.
By making the average male and female salaries public in the company, we hold ourselves accountable for managing and eliminating any potential gender bias.
2. Acknowledging different leadership styles
When it comes to benefits like yearly bonuses in the company, we wanted to make sure that we avoid any potential gender disparity.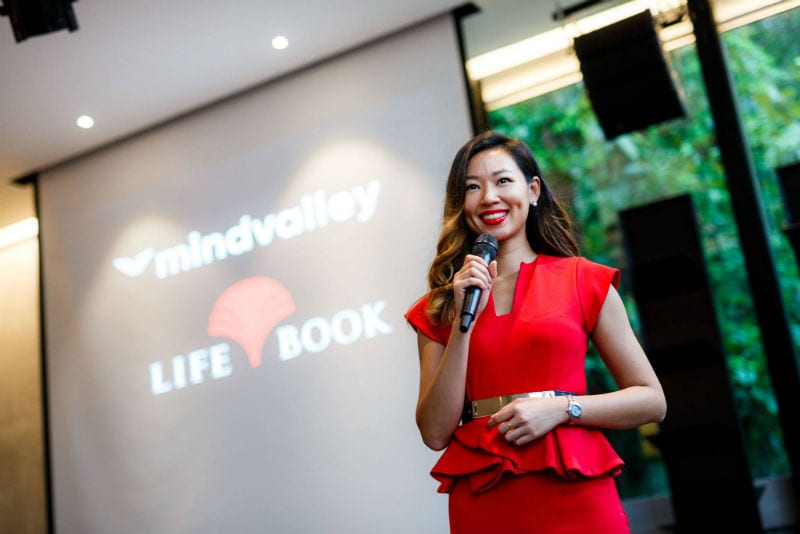 People, in general, tend to recognize their own leadership style first, which means that men usually vote for men and women tend to vote for other women in organizations. With a varying gender ratio, this could lead to gender bias.
Because of that, our management team divides these benefits equally between genders: 50% goes to the best performing men and 50% to the best performing women at Mindvalley. There have been years when we had a female majority in our leadership team and others when there were more men. But this way we can make sure that everyone gets appreciated equally.
3. Learning about gender bias
All of us carry unconscious bias from our upbringing and the way society has shaped us. In order to know more about our own, we have asked our team members to take the gender bias test developed by Harvard University.
As a global tendency, even women have bias against women which might prevent them from believing in their own capabilities, speaking up, or supporting their fellow women colleagues on their leadership journey.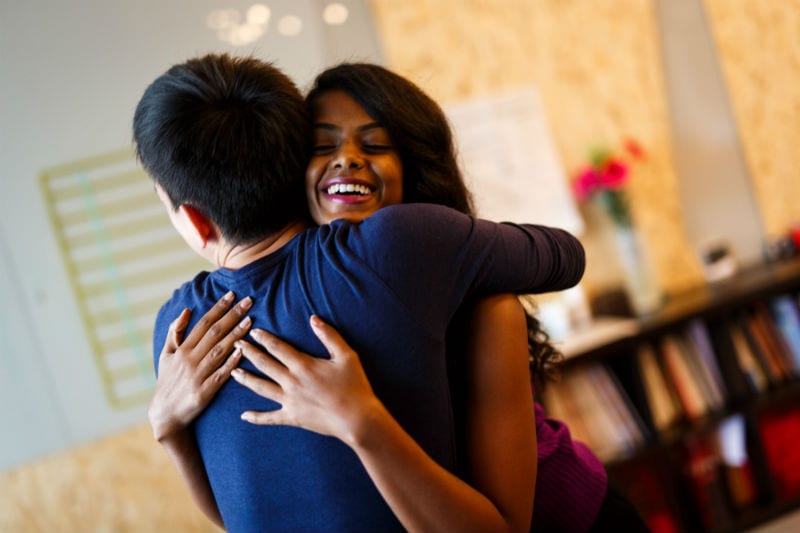 So in order to make sure we embrace Mindvalley's core value, unity, we invited the entire team for a workshop on managing bias held by Eriko Talley, former Head of HR at Facebook Asia.
It was a safe space for discussion that helped us understand where these limiting beliefs originate from and how we can consciously cope with them.
4. Standing up against misogyny
Unity is one of our biggest, non-negotiable values at Mindvalley. We don't see people as men, women, gay, straight, democrat, republican, disabled, or divorced — we see them as one human race with an untapped potential.
We have created a rule at Mindvalley which says:
If a man consistently makes women uncomfortable, no matter what's his position and professional value to the company, that man has to leave.
There were 3 instances in the past 6 years when we had to let great professionals go because of this rule. Culture is the most important basis of our hiring and we make sure we create an environment where women can feel empowered and thrive.
5. Promoting women taking the lead in technology
Our Head of Product, our Senior Product Designer, and our Scrum Master in our tech team are all women. They have initiated an event series in the Mindvalley HQ called Women Who Code.
Women Who Code is a meetup that's open to the public and is meant to encourage women to learn more about coding and enhance their career in the field of technology.
Our female tech leads shared their challenges and best learnings about their careers at the event and encouraged other women to speak up as well sharing their ideas and views on the topic.
6. Encouraging women to take the stage
We continuously train women leaders in the company on speaking and we give them an opportunity to speak at our premium events. By sharing their story, they have a chance to empower other women in our community.
Two of our biggest events were kicked off with stories related to #metoo before it was even a thing. Here's what Olla Abbas, one of our Event Directors shared on the stage at Mindvalley Reunion.
Authenticity and vulnerability are typically feminine values, which all incredible speakers share. When we give women the chance to speak in front of hundreds of people and become thought leaders, they can truly create a positive impact with their voice.
7. A discussion group for women leaders
Numbers are essential for transparency and feedback on where we stand but they don't speak about how it feels like to be the only woman in the boardroom.
My team has started a discussion group for women where they can open up about their own limiting beliefs, challenges, and the way they perceive their roles in the company. I, myself have shared my personal stories from my career in order to build trust in this group.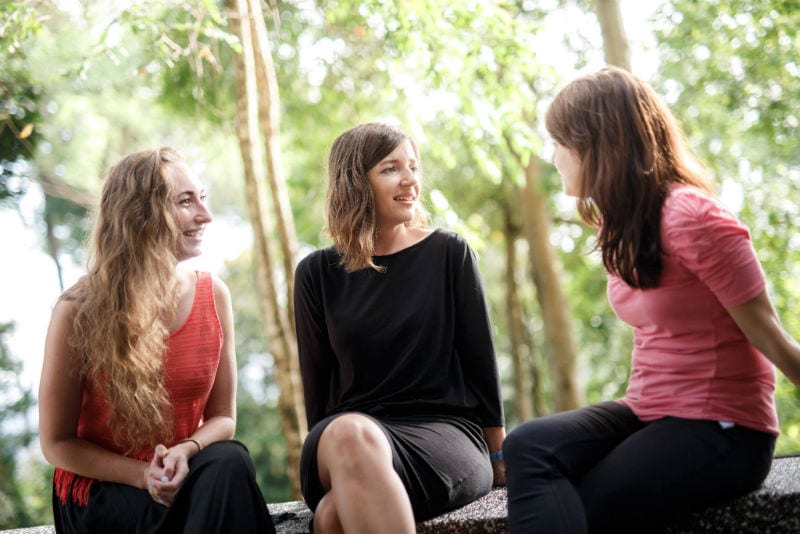 Besides, we give one-on-one coaching to these women and support them to become better leaders, speakers, and professionals.
This initiative is especially close to my heart and I am beaming with joy every time I see one of our female specialists or managers reach a breakthrough in their growth. It shows me how important my work is in the company.
8. Appreciating women at work
Sometimes, words are not enough to express how much we value women at Mindvalley. We need to show it.
Once a year the Culture Team organizes a Female Appreciation Day (aka F.A.D.) when all our female colleagues receive flowers, notes with compliments, fresh breakfast cooked by our male employees, and more. This tradition was first initiated as a social engineering experiment in order to train men to recognize women and be a gentleman to them.
This is our way of honoring women who bring their best selves to work every day with the intention to grow.
9. Supporting women empowerment causes
Last year, we launched two massive initiatives to support causes related to empowering women. We organized an exhibition in Kuala Lumpur called the Evolutionary Woman where we pictured the diversity of women in our community and what they stand up for.
The main idea was inspired by the work of Barbara Marx Hubbard, a futurist for conscious evolution who's built a community of powerful women. This cause was so dear to us that we created a Quest for women who aspire to create a positive change in the world. This program is our tribute to Barbara Marx Hubbard's legacy.
It was designed with our latest learning technology so students can implement micro-learning into their daily schedule and connect with fellow women all around the world in our online community.
10. Supporting working moms
We believe that a woman should be able to make choices in her life without limitations and to be free to have everything she wants — including a family, a successful career, her passions, and everything in between.
We keep all jobs for women who wish to return after they became mothers and our flexible working hours support them to keep a balance in their lives.
This had let us build a community of single moms in Costa Rica who stay at home with their children while providing support to our customers. These incredible women are full-time moms and full-time customer angels and they demonstrate the same love, care, and dedication in both areas of their lives.
They manage everything alone and often outperform our customer agents based in the Mindvalley HQ. And our customers write back heartfelt messages to them saying they have never received such an efficient and caring support in their entire life.
Through encouraging women to speak up and giving them the right tools for their personal transformation, we can achieve positive change and create more balanced organizations. And with that, we can cultivate women leaders who push humanity forward.

---
Most people think that learning is the key to self-development
It's how we were raised – when we were young, we studied algebra, read history, and memorized the names of elements on the periodic table.

But once you grow up and experience life, you realize that you can't 'learn certain things – like personal growth.

Vishen Lakhiani, founder of Mindvalley and New York Times Bestselling author, discovered that the key to self-development was not to 'learn', but rather, to 'transform'.
If You Want To 'Transform' And Are Ready To Accelerate Your Own Personal Growth, Then Join Vishen Lakhiani's FREE Masterclass, Where You'll Learn:

✅ The Framework For Flow: The 3 Big Pillars of Life which will help you to rapidly grow on autopilot, so personal development happens naturally.

✅ How you can harness the energy surrounding you to automatically attract the tools you need to unlock your true potential, allowing you to easily make transformative shifts in your life.

✅ Apply the #1 principle to eliminate obstacles in your life, and subsequently show up as your best self and make a positive impact on the world.
Discover The Proven Framework for Extraordinary Transformation and a Brand New You in 2020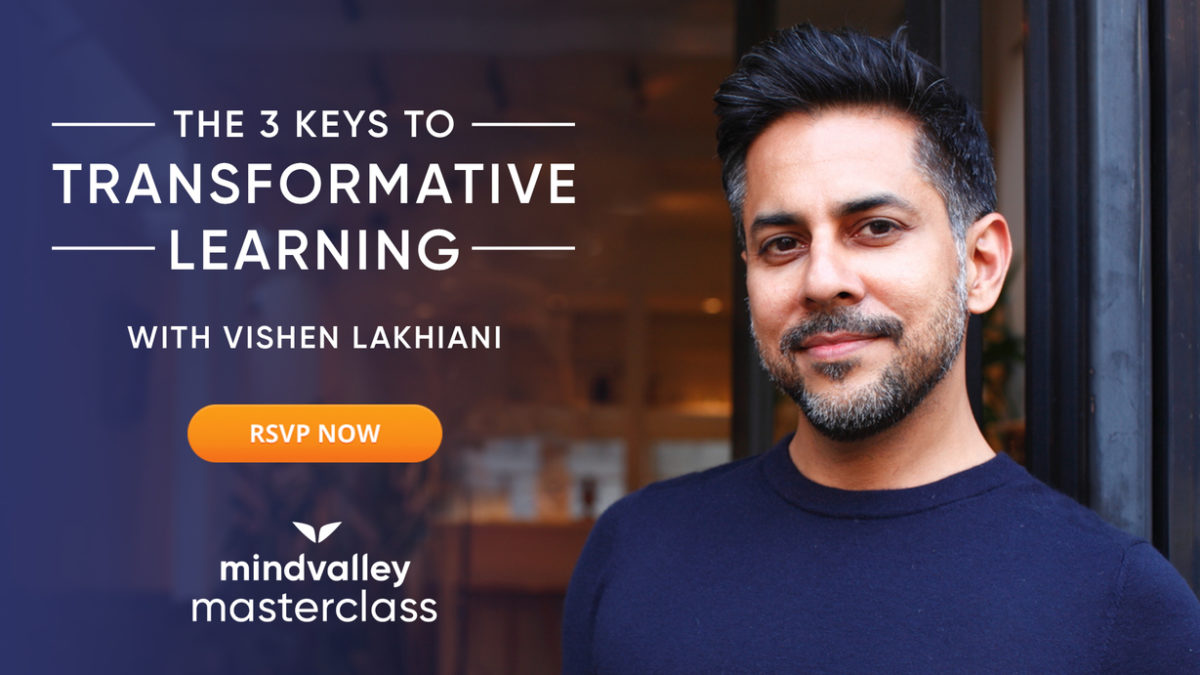 How do you empower other women around you? Share it with us in a comment!