Can you apply energy healing techniques with your partner to strengthen your relationship?
Is it possible to restore the chemistry between two people with Energy Medicine?
Donna Eden and her partner David Feinstein often are asked these questions. And the answer is: yes!
About The Video
One way to restore imbalances in any relationship, is to do the energy healing techniques together that are designed to heal yourself. Obviously, that what benefits you, benefits your partner, and vice versa.
But, there is also a very interesting technique specifically designed to do with your partner, called the "spinal flush."
Watch the video above to learn how to do it, and then go ahead and try it on your partner to see how it works.
And next time you'd have an argument, try applying it.
You'll instantly clear out the negative energy, leaving the two of you with the ability to reconnect again and resolve issues in a loving way.
---
Discover Four Powerful Practical Ways to Bring Energy Medicine Into Your Everyday Life in Donna Eden's FREE Masterclass.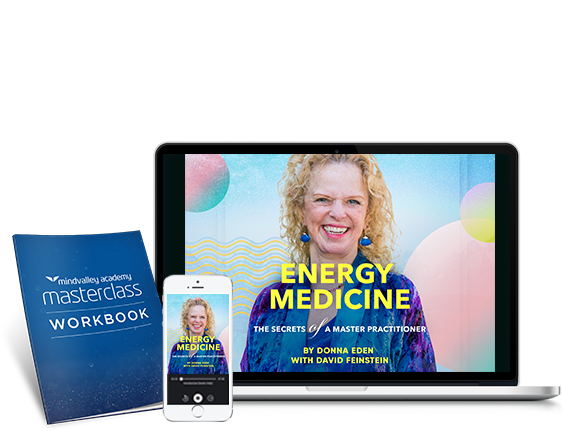 Discover 4 powerful energy techniques to tune your energy for success.
Click here to choose a date and time to tune in to the broadcast in your own local time zone.
---
Did you try the spinal flush on your partner after watching the video above?
And what was it like for both yourself and your spouse?
Share your experience in the comments below!