About The Video
---
The lies we tell ourselves are often the most damaging and persistent ones.
We don't set out to lie to ourselves, yet almost everyone engages in negative self-talk and disempowering thought patterns.
In this 7-minute video, Vishen explains how he stopped telling himself one major lie. This self-imposed limitation was holding him — and his company — back from fulfilling its potential. Mindvalley was on the brink of financial disaster.
But instead of having to dissolve the company and let go of his employees, Mindvalley had its first million-dollar month because he came across one man.
That man was T. Harv Eker.
Harv Eker is the author of The New York Times bestseller Secrets of The Millionaire Mind: Mastering the Inner Game of Wealth, a man who's helped over a million people adopt a Wealth Mindset.
Watch this video to hear:
(0:06) — The inspiring and emotional story behind Mindvalley's success, and how we went from bleeding money to having our first million-dollar month;
(2:19) — What business schools don't tell you about the success and wealth that you need to know;
(3:20) — The two common lies we choose to believe about wealth and work that keep us from achieving our highest level of success;
(4:15) — How clearing these abundance blocks had a tremendous effect on his company, his life and the lives of his employees.
When you adopt the wealth mindset it will have far more of an impact on your career and success than any single business strategy.
Your business or career is only going to grow to the extent
of your mindset around money.

— Vishen Lakhiani
---
Learn how to stay spiritual and experience massive success with T. Harv Eker. Sign up for this FREE Masterclass below: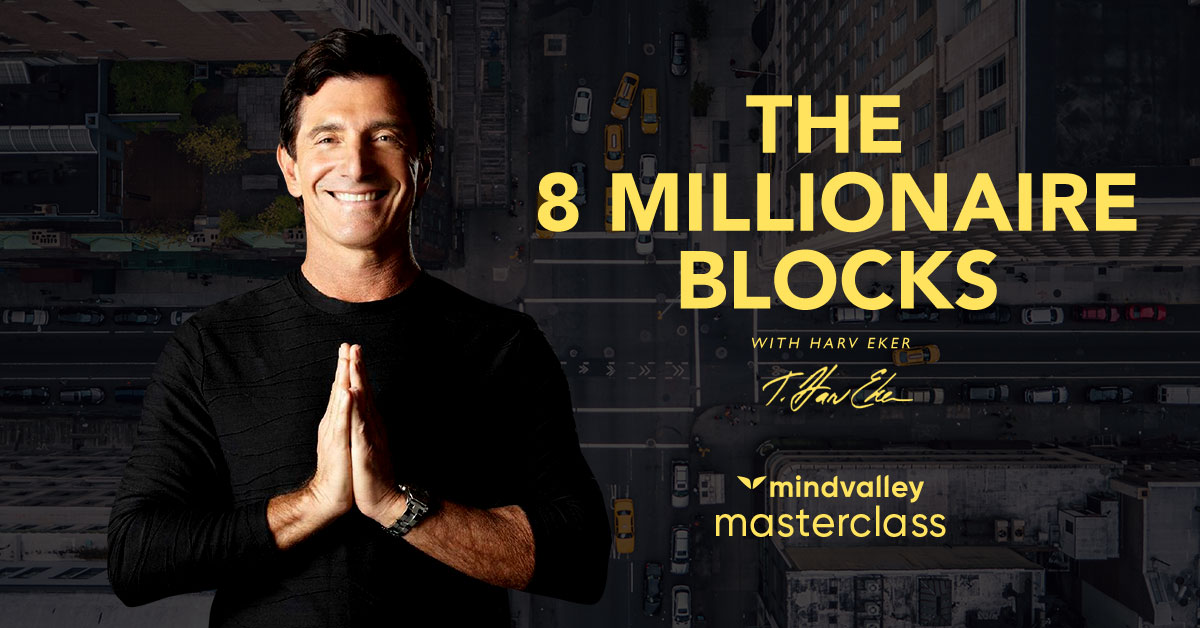 ---
Are you ready to let go of the lies you believe, so that you can take the next step toward success? Share in the comments below.