Your judgements limit that which you pull into your reality.

— Christie Marie Sheldon
Do you want to achieve your dreams?
Then, first, you'll have to change your energy frequency.
About the video
---
Let's face it. We've all been there. The times where we almost made that jump but missed it by a step. That moment where the train arrives only to tell us the trip has been canceled.
It happens to us all and can be truly frustrating.
But what causes these blocks?
Why can it seem like there's a brick wall standing in front of us?
Energy healer and author of Love or Above, Christie Marie Sheldon, suggests a reason why.
Christie breathes the kind of talent we wished we had. She was born with the gift of seeing your energy vibrations and will tell you in an instant what's standing between you and your goals and dreams.
The short 30 min speech above was filmed at the very first Mindvalley A-Fest in Costa Rica in 2010. Here, Christie shared the realities which create our blocks and taught us how to overcome it.
So if you're ready to unlock your truest potential, and raise your frequency to "love or above," check out the insightful video above.
---
Your energetic frequency may be preventing you from manifesting the life you desire. Discover Christie Marie Sheldon's powerful set of energetic tools and techniques to raise your vibration to Love or Above.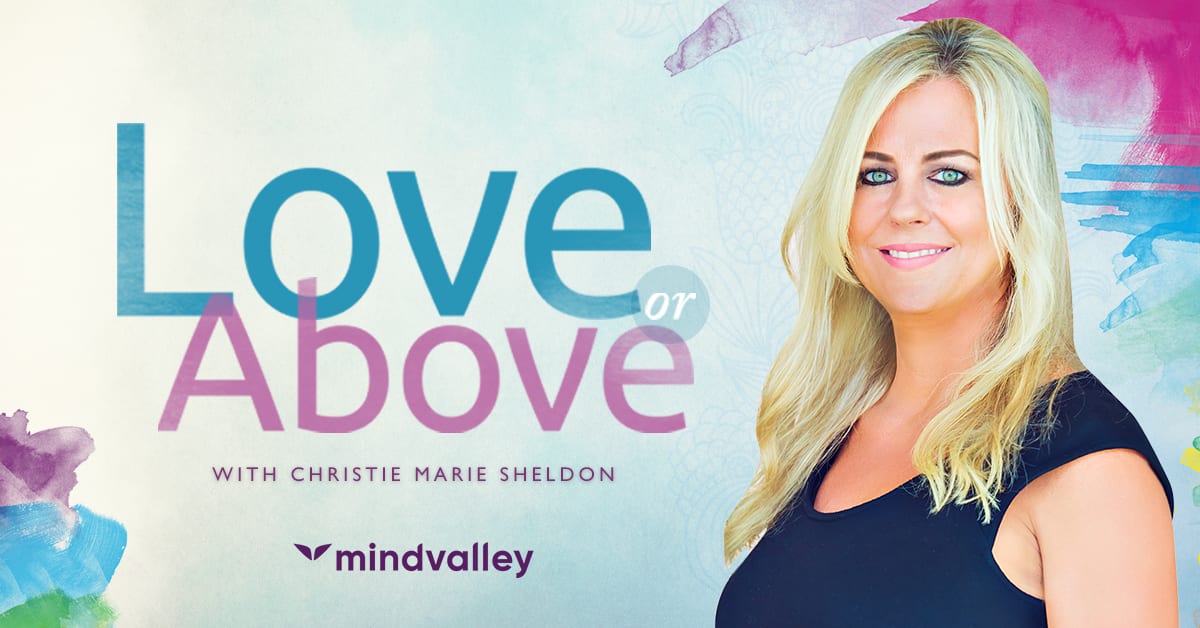 ---
Which blocks did you experience in the past?
And what is your intention after seeing the video?
Share in the comments below and inspire the tribe!