Do you want to bring that magical honeymoon phase back into your relationship? Lifebook Founders Jon and Missy Butcher share the simple rituals they use to keep the romance alive.
About The Video
---
Whether you're in a new relationship — or long-term relationship — you can make your love life not only last but thrive.
Jon Butcher, creator of Lifebook, and his wife, Missy, have developed simple rituals over the years to help inject the positive energy needed to keep the romance, love, and passion in their relationships running. And they don't have to be grand, expensive gestures. Sometimes, it's as simple as leaving a small post-it note of appreciation for one another.
The key is to make it a ritual.
As a result, despite having been together for almost three decades, raising four children, becoming grandparents, and running multiple, successful businesses, Jon and Missy are still madly, deeply, head-over-heels in love with one another.
You'll learn in this video why Jon believes all relationships "decay," the most effective tool to reignite the spark in your partnership, and how you can apply Isaac Newton's (yes, the physicist) First Law of Thermodynamics to reignite the spark in your love life.
Watch to learn more about simple daily rituals you can do to bring the honeymoon phase back into your relationship.
---
Learn How To Shape A Crystal-Clear Vision Of Your Greatest Life For 2019 With Lifebook Founders, Jon & Missy Butcher. Sign Up For This FREE Masterclass Below.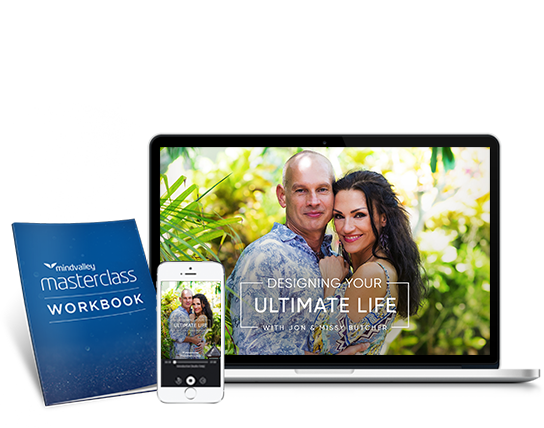 Discover what you really want in 12 dimensions of life and rapidly get it this 2019. Join this FREE Masterclass with extraordinary outliers, Jon & Missy Butcher.
Choose a date and time below to tune in to the broadcast in your own local time zone.
[blink_amp_form webinarid="6206381584809984"]
How do you craft your love life and relationships to not only last but thrive?
Leave a comment below.