If knowledge is power, then learning is a Superpower.
That's the motto of Jim Kwik, a world leader in accelerated learning and optimal brain performance whose cutting-edge techniques and impressive mental feats have made him a rockstar of the personal transformation world.
After an accident at the age of five left him with a severe head injury, Jim grew up labeled by his teachers as 'The Boy With The Broken Brain'. Today, he is a highly sought-out brain trainer for top entrepreneurs and organizations, with clients that include Virgin, Nike, GE, Fox Studios, Harvard University, and Singularity University.
Jim is a YouTube phenomenon, with some of his videos reaching over 20 million views, and he's known for having coached Hollywood stars like Will Smith and Hugh Jackman along with the cast of the movie X-Men.
For all his skills as a master of memory, it's Jim's teaching that truly amazes. It's rare for someone to teach with style and substance but that's exactly what he does, and why he won TWO Mindvalley Awards in March 2019, for Most Popular Program and Best Mentoring Episode.
So watch the video and let us introduce you to the Superbrain of Jim Kwik.
Discover how to learn anything you want faster using 10 practical brain hacks in a FREE Masterclass by brain expert, Jim Kwik. Sign up for the masterclass below: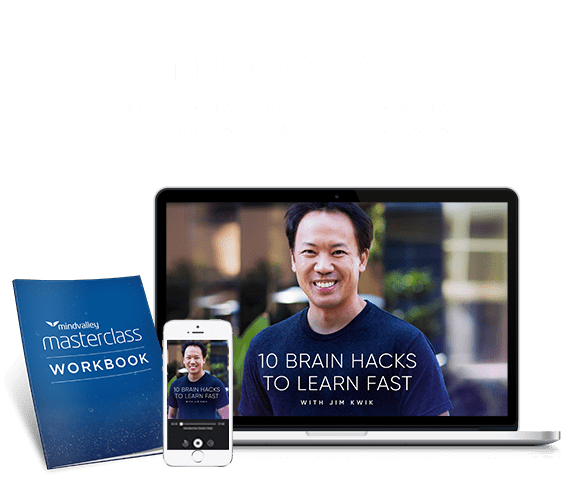 Discover how to activate your Superbrain with the foremost expert in mental performance, Jim Kwik, in a powerful Masterclass that will transform the way you think, learn, and live.
Choose a date and time below to tune in to the broadcast in your own local time zone.
---
Do you have a useful technique to remember things? Let us know in the comments.