It's that time of the year again when we celebrate the achievements of black men and women — but why do we need Black History Month at all? And why is it in February?
Well, in order to understand we have to go back decades earlier.
What Is Black History Month And Why Is It Celebrated?
Black History Month started as Negro History Week in 1926, but the story behind it starts a decade earlier in Chicago. In the summer of 1915, Dr. Carter G. Woodson joined a national celebration of the 50th anniversary of emancipation, after becoming the second African American to graduate from Harvard University (after W.E.B. Du Bois).
He was so inspired by thousands of African Americans coming together to celebrate their historical progress and achievements that he decided to create an organization dedicated to the scientific study of black life and history, the Association for the Study of Negro Life and History (ASNLH).
Why did he want to Create a scientific study?
Because he firmly believed that race relations would improve if negative myths about black people could be dispelled through a better understanding of African Americans.
He chose the second week of February so that Negro History Week would correspond to two dates already celebrated by the African American community — the birthdays of Frederick Douglas and Abraham Lincoln.
Today, we usually celebrate the achievements of prominent figures like Rosa Parks and Dr. Martin Luther King, Jr., but Woodson always intended the celebration to be for "the countless black men and women who had contributed to the advance of human civilization." Not only that, he wanted Black history to be studied all year round, not just in a week or a month.
Half a century later in 1976, Gerald Ford made it an official national celebration. Now, Black History Month (or Black Achievement Month) is celebrated by several countries around the world, including Canada, the U.K., and the Netherlands.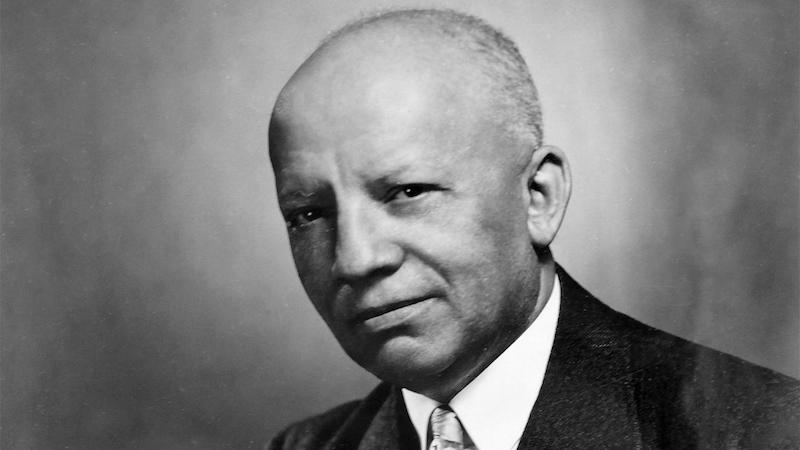 Why Representation Matters In Hollywood and History
If you can't see it, you won't believe it
African American author and activist James Balwin once explained, "When I was going to school, I began to be bugged by the teaching of American history because it seemed that that history had been taught without cognizance of my presence."
What Baldwin said holds true not just for history, but also for media in general.
We don't just learn about our world by reading the glossy pages in our history textbooks. We learn even more from the images and words we consume all day, every day for the rest of our lives — whether they're shown on a computer screen or at the movie theater.
And when those images and words only show a part of the population, a part of the world, a part of the truth? We end up with a skewed world picture.
Dr. Darnell Hunt, the Director of UCLA's Ralph J. Bunche Center for African American Studies, says that "the more TV you watch, the more media you consume, the more likely it is that media ― almost like radiation ― builds up."
What we view or read about in the media ends up becoming part of our life experience, especially if we have less experience interacting with the world. It shapes our world views of minorities, women, countries, events — even ourselves.
So when we give a voice to people of color, all of our worlds open up. All of our experiences expand. And we're able to challenge stereotypes and beliefs that people have in a way that's safe and positive.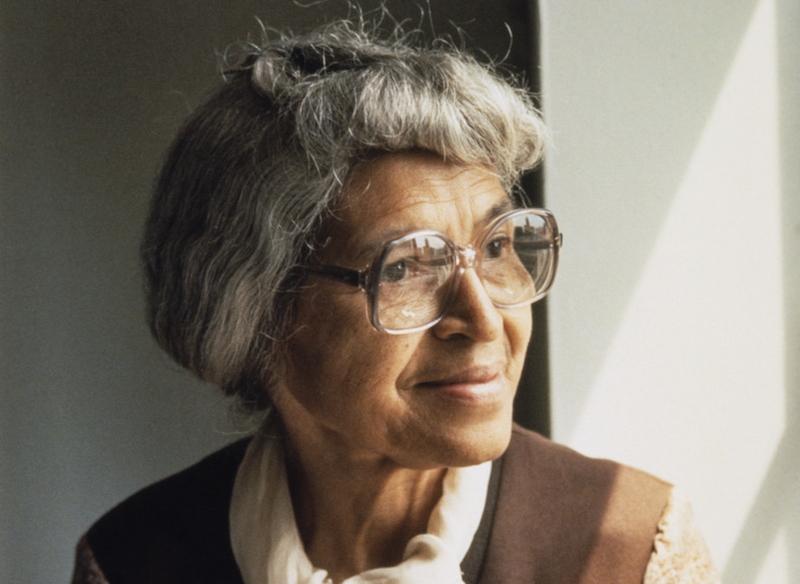 If you can't see it, you can't be it
When I went to University, a classmate of mine shared a self-portrait she drew when she was 7 years old. The picture was of a white girl with straight blonde hair and blue eyes — even though she was a young black girl, with brown kinky hair, and dark brown eyes.
So, why did she draw herself that way?
"Because," she told me, "I wanted to believe that I was pretty, and that I was good, and all of the images I had seen showed only white girls that way."
Minorities (and women, and the LGBTQ+ community for that matter) have been notoriously unrepresented or misrepresented by Hollywood. In 2015, it came to wide attention that there was almost no representation of black, Asian, or Latinx nominees.
But the problem goes deeper.
In 2015's "Hollywood Diversity Report," UCLA researchers analyzed around 200 movies released in 2012 and 2013 and 1,000 TV programs airing for 2012-13 season. They found that while minorities make up approximately 40 percent of the population, minorities directed just 17.8 percent of theatrical films in 2013 and represented only 8 percent of film studio senior management.
No surprise then that the New York Film Academy found that black actors played only 12.4 percent of speaking characters from the top 500 grossing films of 2007-2012, while 75.8 percent of these roles were portrayed by white characters.
The fictional world acts as social proof of existence
And when you can't find someone who looks like you or talks like you in books, shows, films, and textbooks, it matters more than not having role models to look up to or sources of inspiration to draw from. It results in what media researchers George Gerbner and Larry Gross call "symbolic annihilation."
It makes you wonder if the world cares about you.
And it might even make you wonder if you should care about yourself.
In another study published by the University of Michigan, researchers found that children felt good about themselves after watching TV — dependent on one condition. If they where white boys, their self-esteem increased after watching TV. But if the subjects were girls or boys of color, their self-esteem decreased. Most likely, researchers wrote, due to lack of proper representation.
The good news?
Times are changing. TV is becoming more diverse. And although film has been lagging behind, we're hopefully witnessing a cultural shift. Black Panther made history with its diverse cast and record-breaking box office results.
Chadwick Bosman, shown above, plays T'Challa, the king of Wakanda and comic book superhero, Black Panther. Black Panther earned over $400 million in ten days, making it the third-fastest grosser of all time behind Jurassic World ($404 million) and The Force Awakens ($540 million).
But the real historical achievement? The movie shows that people are searching for diverse casts and new perspectives.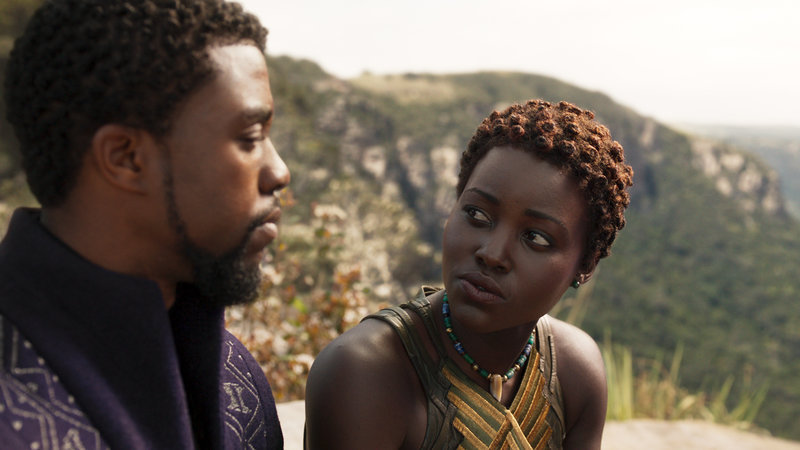 What Should I Read for Black History Month?
Woodson never intended Black History Month to stay as only a monthly or weekly affair — he wanted to highlight the pains, progress, and accomplishments of the black community so that all Americans could have better understanding of our shared history.
We still need Black History Month because the voices and histories of people of color continue to be excluded.
But I can't wait for a time where we don't.
If you want to gain a better understanding of the world and our history as a human race, here are a few books for Black History Month I suggest from authors you may or may not know:
Nonfiction
Fiction
Join us in creating this cultural shift by reading these books — or adding your own suggestions.