You know the books that radically shift your worldview? The ones that are able to cut through the fog of long-held assumptions and change the way you think, live, and breathe in the world?
Those are my favorite books.
Last year, I wrote a list of the books that helped me expand my mind to new levels and understand the role we have in this world (you can check out the post from last year here).
Now, I have more books to add to that list — ones that revolutionize our understanding of science, consciousness, health and fitness, philosophy, and more. These books explore human potential in the modern world. And the wisdom I've downloaded from the giants in these fields has already given me ideas for new possibilities.
Add these books to your list, and I promise you that you'll think of the world (and yourself) in a new light.
---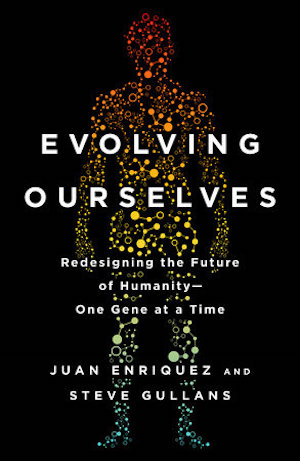 By Juan Enriquez and Steve Gullans
Are we headed into an evolutionary catastrophe or an opportunity?
Three hundred years ago, no one who had a nut allergy was able to survive long enough to reproduce. That's only one of the seemingly infinite ways that we (mankind) have been able to completely change the course of evolution — not always intentionally.
And there have often been unexpected consequences. Autism, asthma, obesity, allergies are all exploding at lightning rates. How is our lifestyle now going to affect the next generation, and the generation after that, and the generation after that?
This books explores those questions. But what I found most fascinating is that Futurist Juan Enriquez and scientist Steve Gullans believe that future humans could actually end up being gentler, stronger, smarter — and maybe even become the great caretakers of this small rock we call earth.
---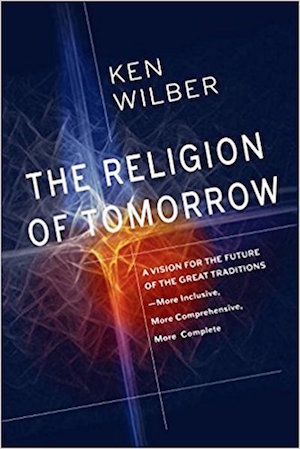 By Ken Wilber
This book shows why Ken Wilber's the greatest philosopher of our time.
Is religion dead?
I've often thought that religion has gone past its usefulness in society, and that it was time for us to start questioning religion and how we indoctrinate our children into outdated belief systems.
But Ken Wilber argues that religions MIGHT be able to fulfill a greater role IF they're able to integrate the findings of the modern world. Only then will we religion be able to thwart the ultimate brule: that human beings are fundamentally evil and separate. For us to survive, it's becoming even more important that all of us are aware of our interconnected nature.
This philosophy of unity is why at Mindvalley events, we like to open up discussions on how to move from just personal growth into growth of communities and nations. We use the decisions from Ken Wilber's work on integral theory to make better decisions for collective humanity. The goal is to dissolve the false definitions of left and right and instead become "we."
And now, Ken Wilber is officially one of our authors. We'll be launching a new Quest with him on Integral Theory.
---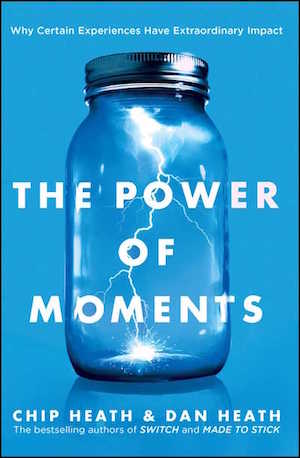 By Chip Heath and Dan Heath
We don't have to wait for the extraordinary… We can create it.
Why is it that certain experiences not only stay with us — they transform us?
It turns out that there's a formula for extraordinary. Our most memorable, transformative, peak moments come down to four different elements: elevation, insight, pride, and connection.
Chip and Dan heath are incredible storytellers who use research, interviews, and illustrative examples to show how "brief experiences change lives" and how to put the theory into action.
If you were ever curious about how we create Mindvalley events like Mindvalley U and A-Fest, read this book.
Our entire team that organizes Mindvalley U. and A-Fest studies this book like a bible because we want to ensure that we create really spectacular moments and experience at every event of Mindvalley.
---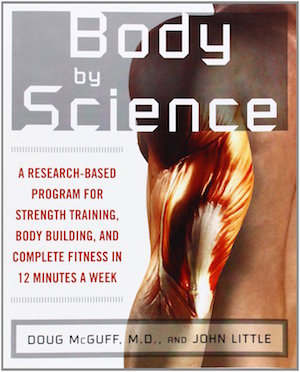 By Doug McGuff and John R. Little
An eye-opener that turns everything we think we know about exercise upside-down.
It sounds unbelievable to think that 12 minutes could do anything for your fitness, let alone get you your dream body. But there aren't just wild claims.
I like this book so much precisely because Dr. Doug McGruff and bodybuilder John R. Little team up to show a scientifically-proven program to increase strength, metabolism, and muscle development… in just 12 minutes a week.
Think of all the time that saves. This routine is great for anyone who's busy all of the time. Instead of working out for an hour 5 days a week, I can focus on doing the most efficient and effective workout possible to spend more time with my family, travel, and business.
Based on the research of this book, Mindvalley has been working on designing our own fitness program and we have over 80 people at the Mindvalley headquarters and Mindvalley U. learning the "super slow strength training system." This year at A-Fest I'm bringing my own fitness trainers to train my 400 people on the methods inspired by this book.
If you'd like to join the group at A-fest who's going through this, click here to apply.
---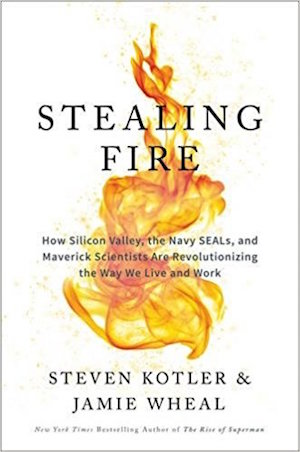 By Steven Kotler and Jamie Wheal
This book helped save me from burnout… and showed me how to be more productive but less stressed.
Steven Kotler, who's a Mindvalley speaker and a dear friend, inspired me through Stealing Fire at a critical time of my life.
Last year, I didn't realize that I was under extreme stress and showing signs of burnout. At first I didn't believe it, because I'm one of the world's top meditation advocates.
Then my health collapsed. I ended up with bronchitis, back problems, sciatica, even feelings of depression. My brain wasn't working at its optimal level.
I was inspired to do a deep-dive into the study of altered states of awareness. How could human beings put themselves in altered states to enhance performance?
I picked up Stealing Fire, which is all about altered states like flow, psychedelics, performance-enhancing technology, and the future of human consciousness. It covers the revolutionary movement where executives like Eric Schmidt and Elon Musk, Special Operators like the Navy SEALs and the Green Berets, and maverick scientists like Sasha Shulgin and Amy Cuddy are redefining high performance.
Turns out, we don't need to rely solely on grit or better habits or practicing for 10,000 hours to become a master. We can use these rare and controversial states of consciousness to solve critical challenges and outperform the competition.
Eventually, it became the core inspiration for Mindvalley A-Fest Montego Bay 2017's theme of "Expanded States of Consciousness," because accessing these higher-level states means we can all lead richer, more productive, more satisfying lives.
---
By Alan Watts
The Book foresaw the events of the last decade — and the only way to heal these old wounds now.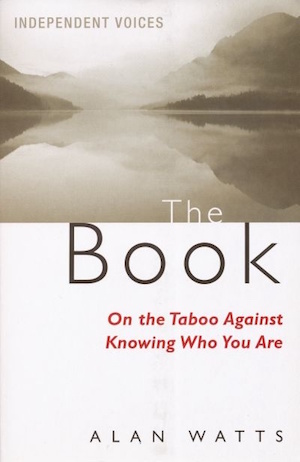 This year I read three books by Alan Watts. Alan first introduced America to his unique brand of Zen and Eastern Philosophy, delivered with American charm and a killer voice, in 1968. After Alan died in 1973, his 26 books and audio recordings went on to touch some 100 million lives.
But of his 26 books, one really resonated with me. The Book, which came out in 1966, not only revolutionizes the way we think about morality and immorality, it also provides a solution to one of humanity's most confounding problems: how do we reconcile our personal and collective propensity for good and bad?
What does it mean to be human?
Alan argues that human conflict comes from a fundamental misunderstanding of who we are. And that by "coming to a working arrangement between the angel in himself and the devil in himself," we will be able to resolve the conflicts within ourselves and out in the world.
He also predicted the rise of tensions this last decade: that if we don't find a way to honor the people we disagree with, then we will end up flaming the tensions between the two sides higher without being able to resolve the problems at hand.
That's why now, 50 years later, Mindvalley is uniting with his son, Mark Watts. We're thrilled to work with Mark on a new Quest by Mindvalley that's based on the teachings and legacy of the legendary Alan Watts.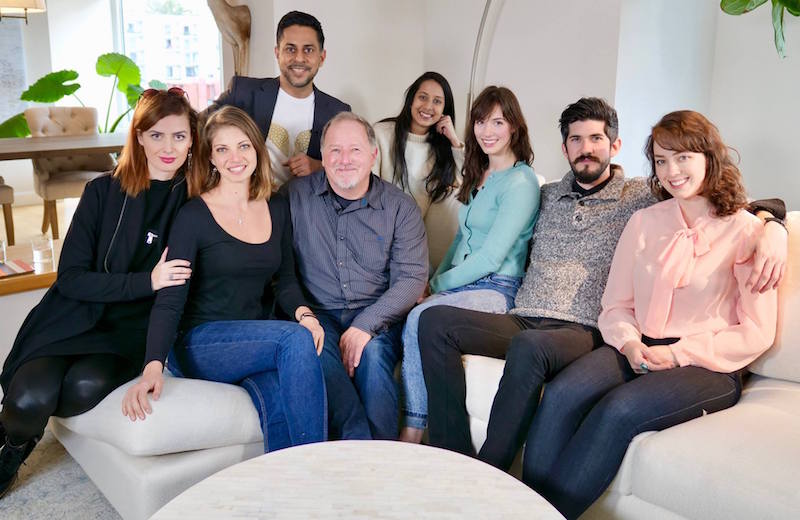 ---
By Mark Hyman
This myth-busting guide is the most significant book I've read this quarter.
I first met Dr. Mark Hyman when he was a speaker at the A-Fest on Biohacking in Mykonos, Greece 2015. I had never ready any of his books back then, but he had come highly recommended as a speaker. Since then, I've developed amazing respect for Mark's work.
And this book is absolutely brilliant.
Every single quarter, I recommend one single book for the Mindvalley audience to consume. Mark's book is not just timely, it has my recommendation for the first quarter of 2018.
Many books we read because they are absolutely fascinating or hard to put down. But this book is not just a fun read; it will change your actual behavior and habits toward food. And in the process, possibly extend your lifespan and considerably improve your health — not just for you, but for your spouse, children, friends, any anybody you invite to dinner.
Here's why this book is so important…
We are consistently lied to by food manufacturing companies, and we are manipulated into buying things that are fundamentally bad for us.
This book makes you immune to the lies. It educates you on every aspect of your food to such a profound degree that you would never be able to shop, eat at a restaurant, or feed your kids in the same way again.
I know that this might sound like it's going to restrict you and take away your freedom, but actually this book gives you back your freedom because it immunizes you from the profound brainwashing that multinational food companies have used to control our behaviors as consumers.
You'll start to understand surprising facts about what you eat for breakfast, lunch, or dinner. Since reading this book, I don't order at a restaurant, feed my kids, or choose my breakfast in the same way I did.
The book covers a lot of science, data, and interesting statistics , but it's done in such an educational, interesting way that it's hard to put down. This is the No. 1 book that I strongly recommend everyone read this quarter.
If you love to get inspired by extraordinary thinkers who are shaping the world today, check out my own book, The Code of the Extraordinary Mind.
---
Which books impacted your worldview? Did you read something that radically shifted your views? I would love to hear some of your recommendations below in the comments section.