Exploring Different Beliefs Around Friendships
How often do you set goals for your friendships?
We've been taught to aim high when it comes to our careers, our intimate relationships, and even our own personal wellbeing.
Goal setting, as we know, is a powerful technique for pinpointing what you really want, and then going after it with laser-sharp focus — removing any distractions along the way.
But friendships often get overlooked — and we aren't encouraged to analyze them with the same precision we use in other areas of our lives.
This can a problem because good friendships are crucial to living a happy life.
What we don't often realize is that friendships are a dynamic evolving concept, and the best kinds of friendships are those that grow with us… although this isn't always the case.
This means that friends from years past — from college, school, or an old workplace — can sometimes fall out of touch with where you are in your life now, and even negatively impact you.
I explain in this 3-minute video why setting goals for your friendships make it easier to see when you've outgrown a friend — and whether you should make the difficult decision of keeping them in your life or letting them go.
The Highlights Of The Video
---
(0:09) — Why you need to mention friendships on your bucket list;
(0:35) — Study that explains the magic ingredient for happiness;
(1:26) — An important question about your beliefs around friendships you need to ask yourself as your life starts to become extraordinary.
The people we choose to keep around us influence our life decisions, from career choices to romantic relationships. They encourage us to follow our dreams, to aim high, and they provide valuable insight when we need guidance and reassurance.
With this in mind, why wouldn't you prioritize who you let in — and keep in — your inner circle?
Check out this short video to find out why setting goals for friendships can help improve your quality of life, and then join in the conversation about whether or not it's a good idea to hang onto old friendships, or let them go — so you always surround yourself with people who elevate and inspire you.
---
Gain Instant Clarity On What You Really Want In Life – And Have It All
There's a reason that so many brilliantly talented, naturally creative, intelligent and capable people never reach their potential, and it is, quite simply, a lack of direction.
Even if you have a vague goal in mind, you still need a plan, a process to get you there.
You can have the most expensive, fastest car in the world, but if you set off without a clear idea of where you're going, then the rusty old Beatle with a map and compass will beat you there every time.
If You're Ready To Experience The Extraordinary Life Design System That Gives YOU The Power To Author Your Ultimate Life, Then Join Jon & Missy Butcher's Free Masterclass
Where You will Learn:
✅
Are you stuck on the hamster wheel of life, instead of rushing towards your fullest potential?
Discover how to escape the 3 soul-crushing reasons most people unknowingly cheat themselves of their greatest lives.
✅
Do you always set goals and rarely achieve them?
It's not your fault – traditional goal-setting is seriously incomplete! Discover how Lifebook empowers you to rapidly and consistently take charge of your life, and realize your every dream.
✅
Experience the 'Instant Clarity' exercise
: a powerful visualization exercise that guides you through your ideal day – and gives you instant clarity on who you really are, and what kind of life you really want to be living.
Step Into The New Year With A Crystal-Clear Vision For Your Ultimate Life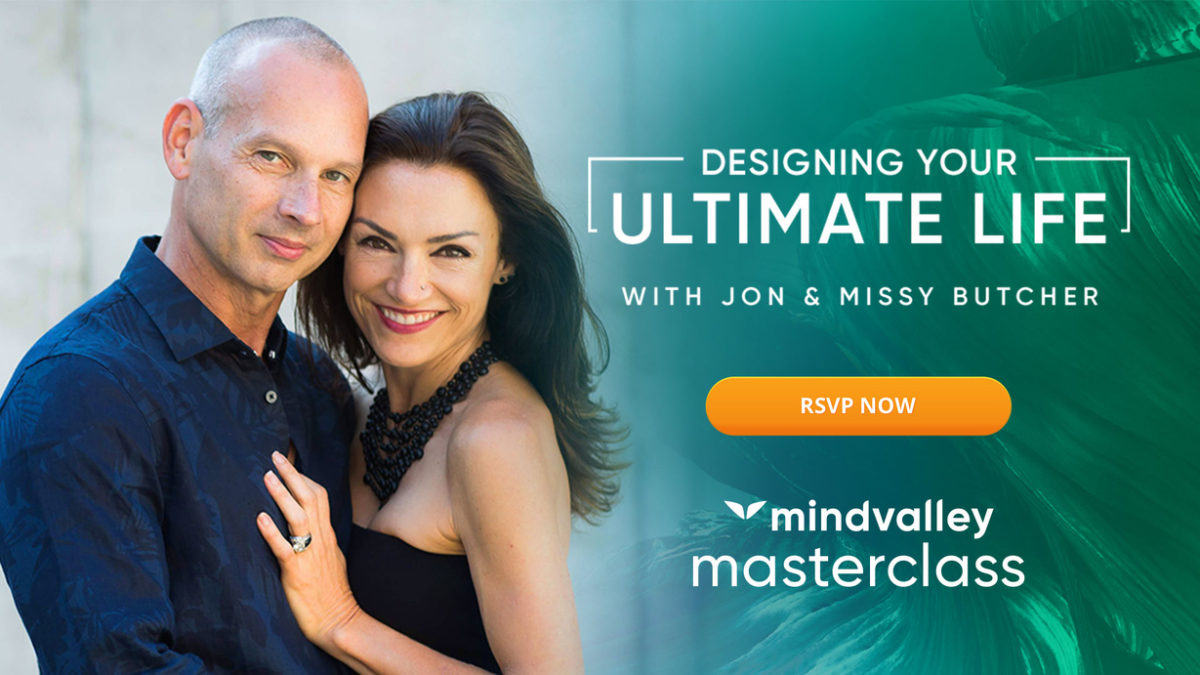 What does friendship mean to you? Share in the comments below.