---
Denis Waitley shares a few common techniques on how to become your own best coach through psycholinguistics – the study of the relationship between linguistics and psychological processes.
And it all starts with a simple concept: "When the mind talks, the body listens and acts accordingly."
Watch the video above to learn which silent conversations champions use as the starting point of success.
---
Learn how to use positive self-talk to ensure your success in this FREE Masterclass on the New Psychology of Winning with Denis Waitley. Sign up below.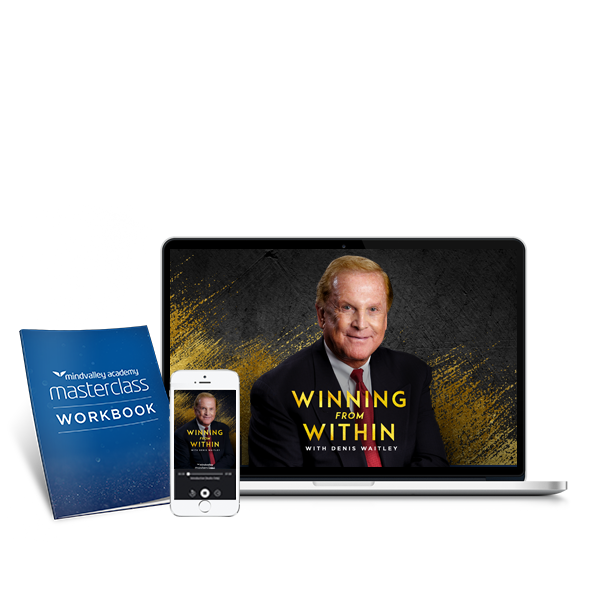 Discover how to maximize your success and fulfillment in life in Denis Waitley's FREE Masterclass on the Psychology of Winning.
This Masterclass is absolutely FREE and plays in your local time. Choose your preferred session below.
[blink_amp_form webinarid="5883964507291648"]
What is your biggest challenge when it comes to self-talk?And what do you tell yourself to increase your chances of success?
Share with the tribe in the comments below!