Every year, Mindvalley organizes one of the most unique and inspiring personal growth events on the planet. It's called Awesomeness Fest.
The event is like an entire weekend of TED talks + personal growth + some of the most beautiful fun you've ever had.  Awesomeness Fest teaches the hottest personal growth and entrepreneurship ideas that takes the lives of its participants to the next level. 
Unlike your traditional seminars or conferences, Awesomeness Fest is a once-in-a-lifetime experience for participants due to incredible parties and excursions, exotic paradise locations, incredible bonding opportunities and a strict invite-only policy that ensures only amazingly awesome people.
Over the past three years, mostly through word of mouth, the event has experienced incredible growth. So much so that this year, Awesomeness Fest has expanded to two events: Afest East in Bali on August 23-25 and Afest West in the Dominican Republic on November 7-10.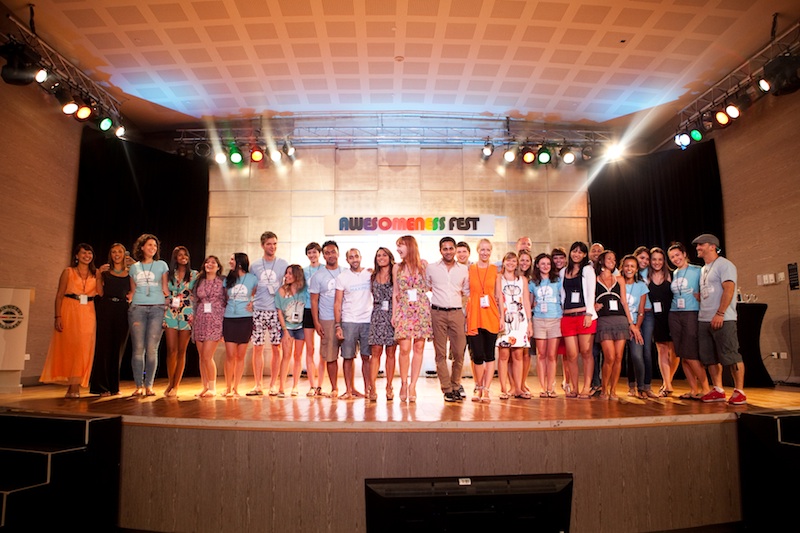 And the response so far has been incredible–we've received over 1,800 applications from all over the world and have sold out of all 150 seats for Afest in Bali. Because of the Awesomeness Fest increase in applicants, we're opening up 30 more spots for Bali just to help meet the demand.
People often call Afest one of the most transformational experiences of their life. This is largely in part to the caliber of incredible attendees that they have the chance to connect with, all in a paradise location. Last year in Mexico we had Hollywood Celebs, famous writers, rockstar entrepreneurs and some of the most amazing people you can imagine.
As a non-profit, all proceeds from Awesomeness Fest are put back into making the event as memorable as possible, and towards and making a massive positive impact on the planet. Past charity partners have included GiveLove, Shine on Sierra Leone and Pachamama Alliance.
Patricia Arquette, Gabrielle Bernstein, Lynne Twist,  Lisa Nichols, Tiffany Persons, Gay & Kathlyn Hendricks, Chip Conley, Jeff Marx (writer of broadway hit Avenue Q) are just some examples of the amazing key speakers who have shared their stories at Awesomeness Fest and inspired the lives of hundreds of others in the process.
Do you think there will be an even greater Awesomeness Fest increase in applicants? Share your predictions with us in the comment section below :).