Our fears about judgment and failure often drive us to engage in self-deception and lead a compromised life when we're capable of so much more.
In almost every country, the majority of people are unhappy with their careers. Intelligence, self-discipline and hard work seem like they should be a guarantee — but in a world of increased global competition, many companies and leaders have started to realize that passion is essential for innovation and success.
But if passion's the key, then how do we learn to not settle for lukewarm?
Former Global CMO of Zumba, Jeffrey Perlman, who took the company from $2M to $1B in valuation, shares how he overcame criticism to transform a small company into the largest fitness community in the world.
In this moving and authentic 15-minute talk from Mindvalley A-Fest Mexico 2016, Jeffrey explains how to analyze your vision, discover your true legacy, and turn your vision into a billion-dollar brand with three simple strategies.
We share two of them below: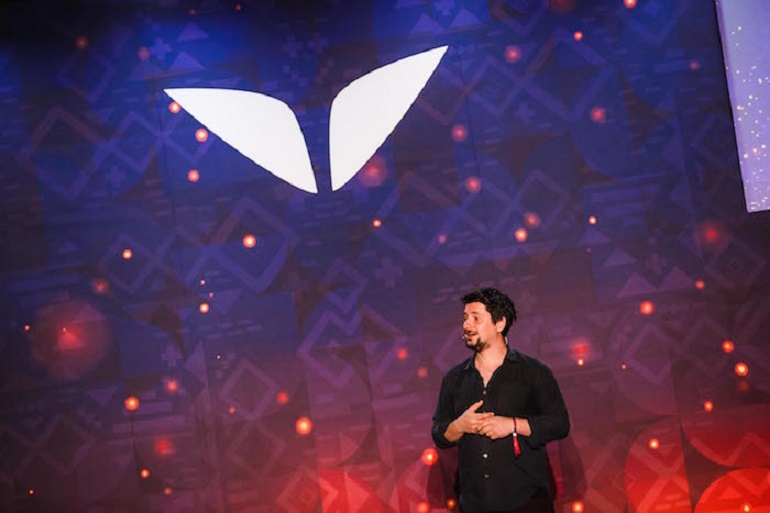 1. Listen And Let Your Truth Find You
---
How can we learn to hear the voice of our own truth — the truth of who we have the power to be — over the clamor of a doubt?
You're not alone if you feel paralyzed by self-judgment and the expectations of others.
For conscientious, hard-working people it can be particularly difficult to leave a stable job to pursue their dreams, even if they're disengaged from the most time-consuming part of their lives.
But that doesn't need to be the case.
By listening to what Zumba needed to be, rather than what he wanted it to be, or what others thought it should be, Jeffrey was able to build one of the most recognizable brands in the world. He didn't adopt a model used by other companies but instead allowed Zumba to take its natural form.
It's like parenting. You want your kid to be whatever his truth is, not whatever you want to impose on him. You want to protect that space.


— Jeffrey Perlman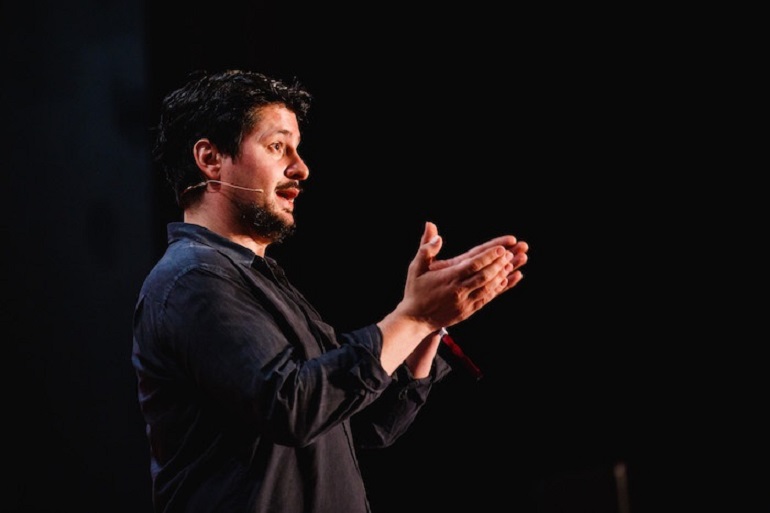 2. Summon The Courage To Step Into Your Power
---
If you have an idea or inspiration, then you've already started on the path to achieving your goals — you just need to summon the courage to take the next step on your journey.
You might encounter naysayers, but you won't experience the devastating consequences of a life trapped by someone else's limited vision.
As long as you realize doubt will be one of your companions as you move toward your dreams, you can listen with compassion but override that voice when you instinctively know which direction to head.
Zumba ended up being in almost every gym around the world because the company made that decision that the brand needed to be about "free, electrifying joy" — no matter what that took.
Be compassionate but don't let it drive the car. Listen to your fears but take the risk.

— Jeffrey Perlman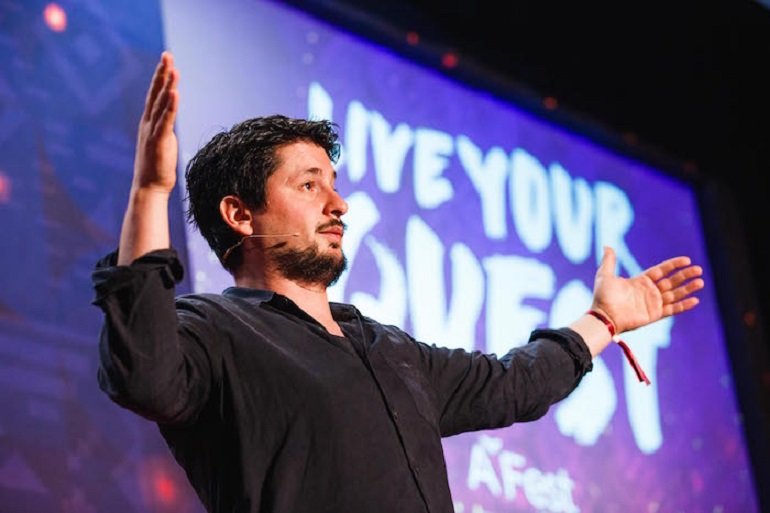 The best moments of the talk
(0:30) — Learn how to overcome your anxiety and circumvent the voice inside your head that tells you that you can't achieve your dreams;
(2:29) — Discover how to find your truth, harness your power and step into the space of inevitability;
(5:43) — Uncover how to give your greatest gifts to the world;
(10:46) — Hear the third and most important strategy for realizing your vision;
(12:00) — Find out the Do's and Don'ts of processing feedback and using business models.
Hear the poignant story of how Jeffrey overcame the paralysis of self-judgment to transform Zumba into one of the most recognizable brands in the world — all by harnessing the power of his own truth.
---
What do you think of Jeffrey's advice on stepping into your truth?
And you have any tips on how to best analyze your vision?
Share your experiences below.