Ben Greenfield, biohacker and America's No. 1 Personal Trainer, has helped the world's highest performers — CEOs, NFL athletes, and endurance competitors— get their minds and bodies to the next level. Now, he shares his best biohacking tools in Mindvalley's Quest, The Longevity Blueprint.
In this video, Ben sits down with Vishen Lakhiani to answer the Mindvalley community's most frequently questions, like:
What results should you expect after completing this Quest?
Do I need a gym membership or an extensive list of special equipment?
Who is this for? Do I need to be fit for this program? Is it more suited for women or men?
Does it cover dieting or nutrition principles?
How much time does it take from my schedule?
How is this program different from other fitness programs?
---
Experience The Rapid Science-Based Biohacks Ben Greenfield Uses With World Class Athletes, Top CEOs, And Other Top-Performers To Effortlessly Level Up Your Health, Wellbeing And Longevity.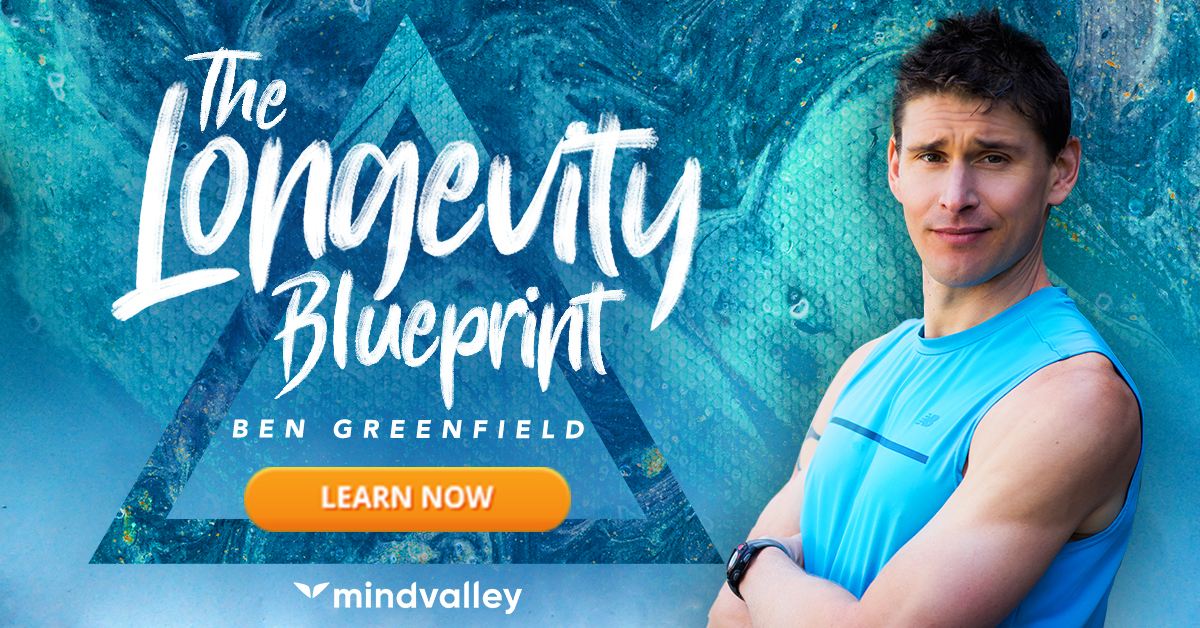 ---
What are you most excited about in The Blueprint Longevity Quest? Share in the comments below.