Thousands of people have shared how Marisa Peer, UK's No. 1 Therapist and the winner of 5 Stevie Awards, has helped them rewire their beliefs and overcome self-defeating thoughts.
We are now bringing her on board in Mindvalley's new Quest to bring you the benefits of her effective methodology: Rapid Transformational Hypnotherapy for Abundance.
In this video, Marisa Peer and Vishen Lakhiani answer the most asked questions about this Quest, including:
Can you heal trauma in such a short time?
Aren't you supposed to just forget about your trauma?
Could the problems resurface after disappearing?
Can this method improve my relationships?
How is this Quest different from Uncompromised Life?
How is this method different from traditional therapy?
This might be one of the most transformational things you'll do in your life. Don't miss out on it.
---
Experience The Neuroscientific Technique Hypnotherapist Marisa Peer Uses With Olympic Athletes, Top CEOs, and The World's Most Successful People To Effortlessly Receive Extraordinary Abundance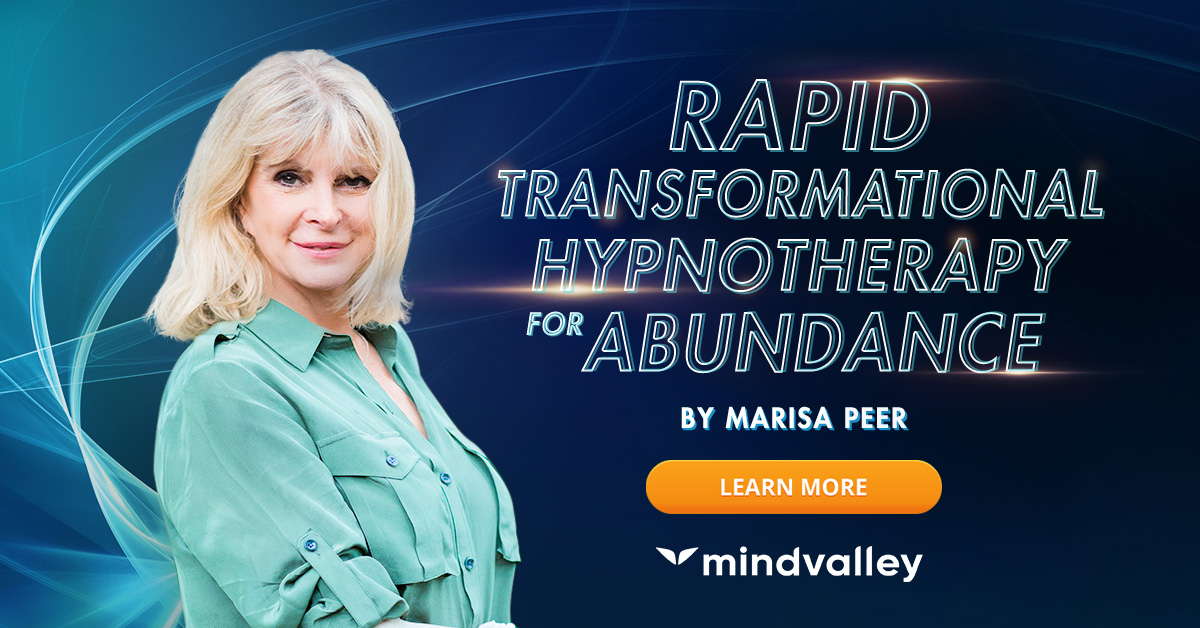 ---
What beliefs are you most excited to work on during this Quest? Share it in the comments below.