About The Video
---
Around 8,000 people went through Donna Eden's Energy Medicine course last year to optimize their health and wellbeing. Their results were astounding…
After going through the course, Donna's students sent email after email sharing with us how they felt more empowered; how they had more energy; how their emotional, physical, and mental health had improved; how their chronic pain had diminished and their injuries had improved; and how they had learned to anticipate their bodies' needs more.
Since then, the community's most asked questions were:
"Do I need a partner to go through this program?"
"I don't want to be a practitioner. Can I still take this course?"
"Is Energy Medicine better than Western Medicine?"
Watch the video above to hear Vishen's answers to these questions — and to learn why this might be the best investment toward the health of you and your family.
---
Discover Four Powerful Practical Ways to Bring Energy Medicine Into Your Everyday Life in Donna Eden's FREE Masterclass.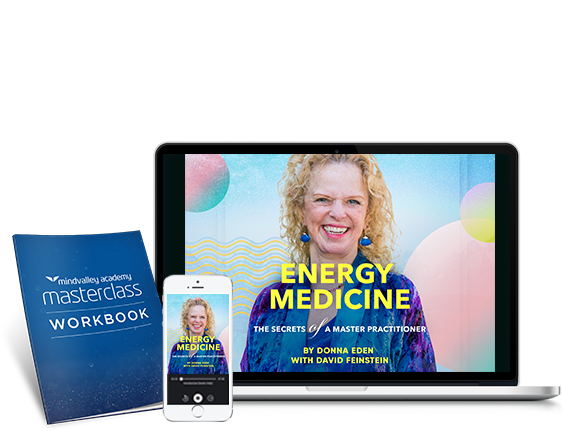 Discover 4 powerful energy techniques to tune your energy for success.
Click here to choose a date and time to tune in to the broadcast in your own local time zone.
---
Do you have any questions you want answered about Energy Medicine? Leave them in the comments below and we'll respond 🙂