Your Biggest Questions Answered About The Energy Medicine Program With Donna Eden
Around 8,000 people went through Donna Eden's Energy Medicine course last year to optimize their health and wellbeing. Their results were astounding.
They felt more empowered. People claimed to have more energy. They even saw improvements in their emotional, physical, and mental health.
Those who suffered from chronic pain said their symptoms diminished. This was all because they had learned to get in tune with their bodies' needs. If you're looking for natural ways to improve your health, energy medicine can help.
5 Ways Energy Medicine Heals Your Body
---
Donna Eden is no stranger to taking multiple medications. She grew up with ailments such as multiple sclerosis and asthma and turned to Western medical practices to help her cope with her symptoms.
But after years of taking different medications, she found that her health stayed stagnate. Her body wasn't getting better and it wasn't getting worse.
She wanted her body to heal — and she wanted it to heal naturally. That's when she turned to energy medicine. Since then, she has turned her life around. She became an energy medicine practitioner helping thousands of people around the world.
Here are the five benefits of healing your body with this natural system:
1. Improved Energy Levels
When you take antibiotics to treat your illnesses, it stays in your body and leaves you feeling depleted. When you use energy medicine, your body will flush out any toxins from past medications and improve your energy levels.
2. Less Dependency On Medication
When you turn to energy medicine, your body becomes less dependent on medication. Instead, your body repairs itself on its own terms without the disruption of medication. This strengthens the body's self-healing properties instead of diminishing them.
3. Healthy Immunity
After a while, taking over-the-counter medication and prescription pills harms your immunity by suppressing it. Energy medicine has the reverse effect and helps your immunity become healthy again.
4. Less Anxiety And Stress
Anti-anxiety pills aren't always the answer. In fact, energy medicine can help alleviate anxiety and stress.
There are simple techniques that target your neurovascular points and heart chakras to eliminate anxiety and stress from your mind and body.
5. You Become In Tune With Your Body
When practice energy medicine, you understand your body's symptoms and can respond to them better. You're not abdicating your responsibility to heal yourself to doctors or medication; instead, you're able to use the guidance of healthcare professionals more effectively.
As you can see, getting back to your real self and letting your body heal on its own is the greatest investment you can give to yourself.
Frequently Asked Questions About Energy Medicine
---
Still skeptical? Check out this video where Vishen Lakhiani answers the biggest questions from the community. Some of the most frequently asked questions include:
"Do I need a partner to go through this program?"
"I don't want to be a practitioner. Can I still take this course?"
"Is Energy Medicine better than Western Medicine?"
Watch the video above to hear Vishen's answers — and to learn why this might be the best investment toward the health of yourself and your family.
Have you ever experienced the power of energy medicine?
Share your experiences with us in the comments below.
---
To Healing Faster, Living Longer, And Achieving Euphoric Mental and Spiritual Balance
Join The Energy Medicine Course To Discover Powerful Easy Ways Of Using Your Energy To Heal Yourself In Just 8 Weeks. Learn More About The Donna Eden's Energy Medicine Course .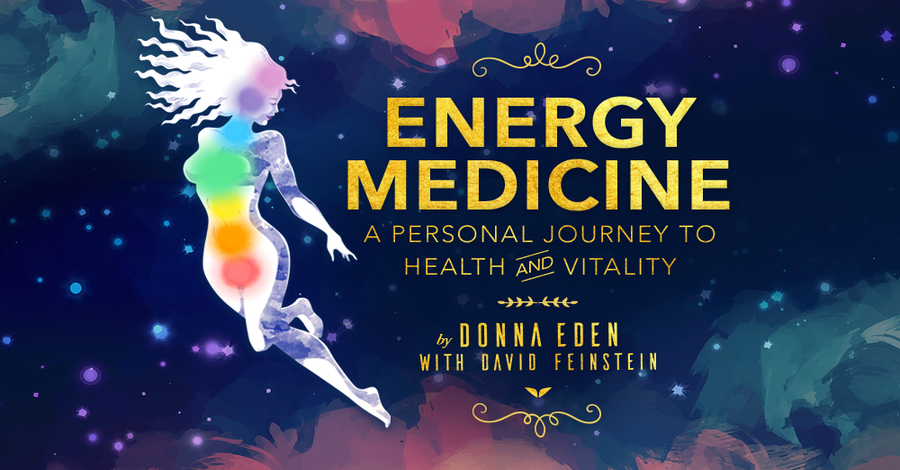 ---