Having a capable team that works well together takes time and effort. Your company may have a kick-ass product, a well thought out business strategy, and extreme growth potential — but if your team can't communicate effectively and collaborate well, you'll most likely fail.
A Fierce, Inc. survey concluded that 86% of employees blame workplace failures due to poor communication or an absence of collaboration.
In addition, Officevibe found that 70% of US workers are not engaged at work and are losing out – companies with engaged employees earn 2 ½ times more revenue than companies with low engagement levels.
They also learned that most employees leave a company due to poor culture rather than salary.
Team building activities help develop trust, improve communication, promote creativity, and increase morale.
Companies like Facebook, Google, and Southwest Airlines are all well known for their vibrant workplace culture that embraces fun activities to build and boost their teams.
Take a Flash Mob for example – it's easy to see that it's a highly creative and collaborative activity enjoyed by the participants. However, in the corporate world, this may seem out of place.
Not True!
Disney, Starbucks, and Google have all used Flash Mob as one of their team building activities.
When considering team building activities, leaders need to understand their team members and what types of activities would be meaningful and engaging.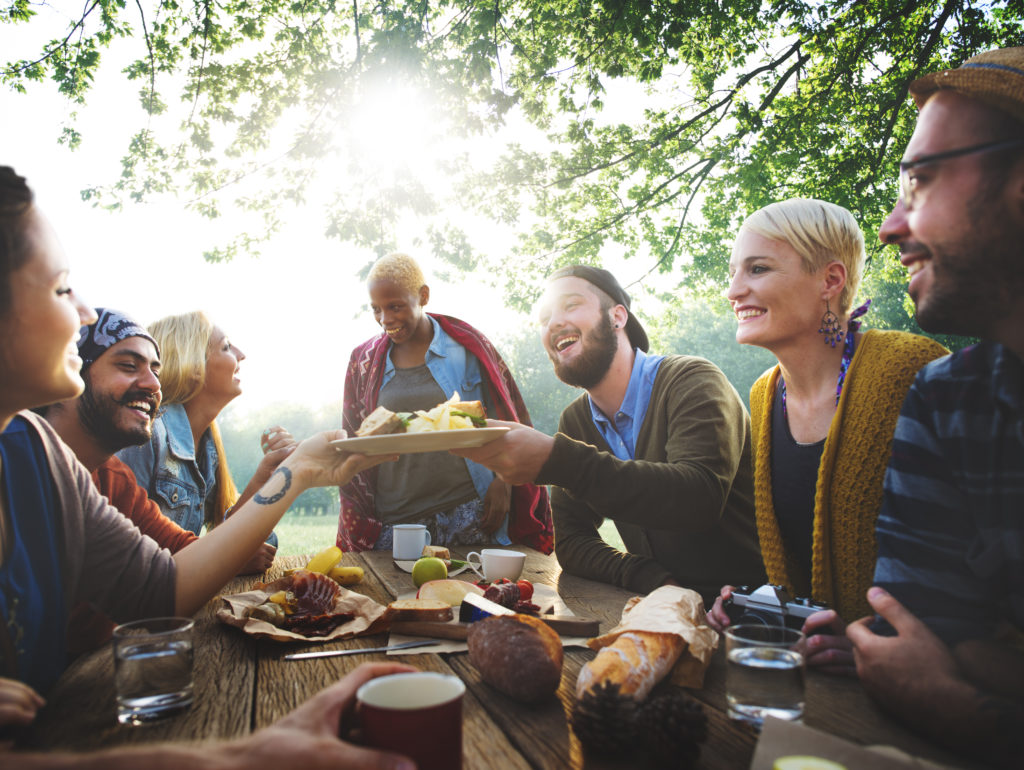 This point is illustrated by Ryan Mack, with the Boston branch of Facebook, who took a team of employees out to learn how to sail. His team members also regularly participate in team activities such as bowling or mixology classes.
There was even one group that trained for a half-marathon together.
How To Put Yourself in an Accelerated Cycle of Growth
By Vishen Lakhiani
By the end of this Masterclass, you will walk away with the tools and techniques you need to automate your personal growth and unlock your extraordinary potential.
Reserve My Spot
All of these activities give employees the opportunity to have fun and get to know each other better. The better you know someone, the easier it is to communicate.
Here are some fun ideas for your company to try:
1. Scavenger Hunt
Pick a day when it's nice outside and divide everyone into groups to have a scavenger hunt around your city.
Make sure to have everyone take plenty of pictures so you can have a fun slideshow at the end.
It's the perfect opportunity to get some fresh air and encourage friendly competition.
2. Cook-Off
Divide your employees into smaller teams, choose a food category and challenge each team to create a culinary masterpiece.
For a fun twist, you could pick an ingredient that all teams must use.
3. Office Trivia
Divide your employees into teams of 4 or more and offer small prizes for the team that wins. You can come up with your own trivia questions or even hire a company to host the event at your location.
Generally, the questions are divided into categories with 4-5 questions each. Office Trivia is a fun way to gather your colleagues together and have fun.

4. Two Truths and a Lie
This is a great icebreaker for employees to get to know each other better. Have each employee stand and introduce themselves and say three things about themselves, one being a lie.
It's up to everyone else to guess which statement is the lie.
5. Company Outings
Escape Rooms, Go-Kart Racing, Karaoke Night, Painting/Cooking Classes, Casino Night, Sporting Events and Mystery Dinners are all perfect ways for coworkers to get to know each other outside of the office.
Mystery dinners are a favorite at HubSpot.
Send a group of employees from different teams to dinner somewhere in your city. All they should know about the dinner ahead of time is the date and time.
On the afternoon of the dinner, send them the location of the dinner.
6. Volunteer
Working together for a good cause is not only good for the soul, but it's also a great way for team members to bond.
Consider volunteering for your local Meals on Wheels or Habitat for Humanity. There are tons of ways you can help out your community.
7. Company Olympics
One of our all-time favorite ideas is to hold a Company Olympics Day.
Activities could include: Cornhole, sack racing, trivia, basketball, softball, paper plane folding and throwing. The options are endless. For an added perk, have an awards ceremony afterward with custom made medals.

8. Do a Mindvalley Quest Together
Want to lose weight, increase your wealth, become more productive, or learn a new skill? And what if your entire team could achieve that radical change all at the same time — over the next 30 days?
Quests are the next evolution in online education. Designed by the world's experts in their particular field, each lesson is only 9-13 minutes long.
Each day, team facilitators encourage employees to share their personal breakthroughs and coach managers on how to get the best results from their team.
At the end of 30 days, your team will be proud of their progress in achieving a new habit, know more about each other, and be motivated to keep growing.
"Great things in business are never done by one person. They're done by a team of people."

– Steve Jobs, former CEO of Apple
Building teams that can communicate and work well together is priceless. And if they have fun along the way – even better!
So what does your company do to encourage team building? Share them in the comments below!