We had the pleasure of hosting Deborah Torres Patel in the Hall of Awesomeness, and she delivered one powerful presentation on the 3 steps you can take to speak and lead with confidence.
Take These 3 Steps To Lead With Confidence
---
Having extensive experience as a successful speaker, author, singer and coach to executives around the world, she's simplified the art of how to be an effective communicator down to 3 main factors, with quick actionable steps that you can implement straight away.
how to find your own million-dollar voice, instant credibility
These 3 factors are about mastering the physiology of being a great communicator:
The 4 pillars of presence
Bringing your voice to life
Bringing your WORDS to life
Whether you manage a team, are a salesperson, lead in meetings, or you want to authentically connect with those around you, she explains why having communication as your #1 skill is more important than your knowledge and experience combined. And the good news is, it's a learnable skill and can be applied in any area of your life.
Watch the video to hear:
(2:25) — Why your ability to communicate is more important than your talent, skill, or experience;
(7:45) — How to generate an environment that supports you and your physiology before a presentation and a simple exercise amplify your presence throughout a room;
(14:15) — What a great speaker does to enroll others in their vision;
(19:13) — The 4 pillars of presence that help you know what to do during your opening moments;
(25:30) — The 7 things you need to do to have a more powerful voice and command a room;
(32:00) — How to get in control of your breathing.
About Deborah Torres Patel
---
Deborah Torres Patel is not just a successful teacher; she was the first woman in the world to be chosen as ForbesSpeaker Thought Leader for their business expert platform.
The Asia Professional Speaker's Hall of Fame (HOF) also honored her as the first woman to win the Lifetime Achievement Award for speaking and professionalism.
Deborah began her public career at the age of four, performing for millions on radio, film, TV,  and Broadway. She also performed alongside celebrities like Whitney Housten, Sammy Davis Jr., Michael Jackson, and many more legendary entertainers.
But she decided to leave the entertainment industry to pursue her mission: helping leaders communicate with unshakeable confidence and charisma. She started to coach entrepreneurs and executives on their voice, executive presence, presentation skills, stage presence, and public speaking skills. And she continues to help emerging leaders reach new heights.
Now, many of the world's bestselling authors, experts, and Fortune 500 leaders say she's their secret weapon.
In fact, she's trained executives in over 200 major companies all over the world and was featured on TIME and Forbes. Her clients include CNN, Disney, Microsoft, Chanel, Price Waterhouse Coopers, and more. She's shared global stages as a speaker with Tony Robbins, Jack Canfield, T Harv Eker, and Baroness Michelle Mone OBE.
---
Unlock 4 secrets to powerful communication with Lisa Nichols — whether you're talking to your spouse or giving that big speech. Sign up for this FREE Masterclass below: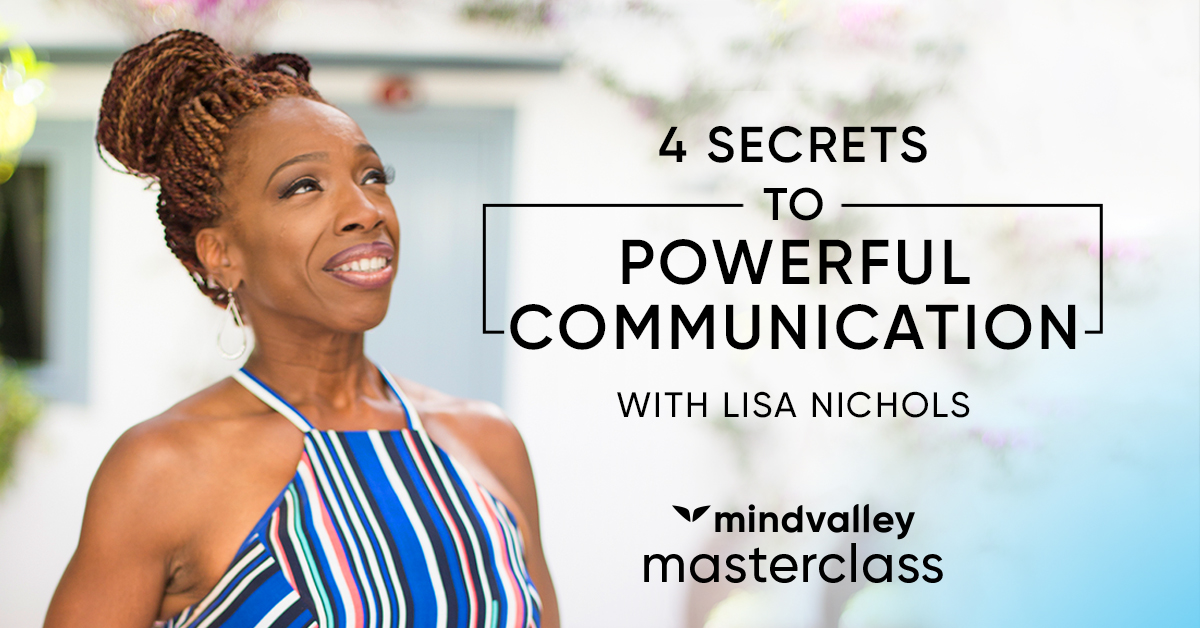 ---
What strategies do you use to speak and lead with confidence?
Share in the comments below.